What Scholarships are Available for Rhodes Scholars?
The Rhodes Scholarship is a prestigious, full-ride scholarship to study a degree course at Oxford University, UK. The scholarship was established in 1902, after the death of Cecil Rhodes, with a legacy he left for this purpose. It is managed by the Rhodes Trust.
The principle aim of the full ride scholarship is to provide learning opportunities at Oxford to some of the finest students from around the world. It was Cecil Rhodes's hope that bringing the best minds together would aid in promoting international understanding. The scholarship continues on that principle.
The scholarship was originally intended for students from the British Colonies, USA and Germany, but it has since expanded its scope. The list of countries that are covered can be found on the Rhodes Trust website or at Rhodes Scholarship Allocations. Scholarships are offered to approximately 90 candidates every year.
To be eligible, applicants must be between 19 to 24 years of age on 1 October in the year of application. They must be citizens of the country they are applying from, must have completed or are about to complete an undergraduate degree with Honors, and must have an overall excellent track record. They must provide six references.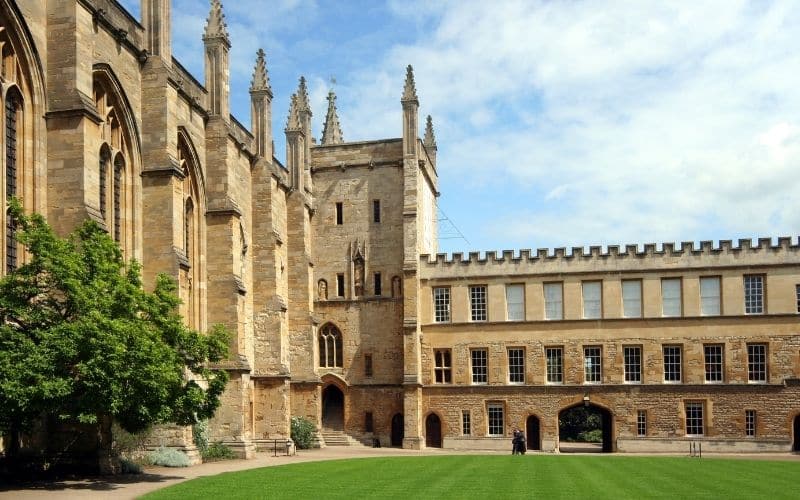 The selection of Rhodes Scholars takes place in November and December. They are expected to join Oxford in the following October. The scholars are selected on the basis of their academic record, sports prowess, all-round abilities, provided references and a personal interview.
Full ride scholarships offered to Rhodes scholars are generally for a period of two years. However, ollege scholarships for one or three years are also considered. A Rhodes scholar can apply for a third year when he or she is in the second year. With some financial limitations, the scholarship may be extended to a fourth year.
The Rhodes scholars can elect to pursue any full-time degree program of their choice, provided it is available at Oxford and they meet the college admission criteria. Details of available courses are available online at the University website. Interested students should contact the department of their interest at Oxford for more information.
The Rhodes Trust will confirm Rhodes college scholarships only after a Rhodes scholar is accepted at an Oxford college. As per the full-ride scholarship, Rhodes scholars receive a monthly maintenance allowance.
The monthly allowance covers rental and living expenses. Rhodes scholars also receive an additional payment to cover their travel expenses to and from Oxford. The Rhodes Trust pay the tuition fees for the chosen study course directly to the concerned college.