Scholarships.com (86/100)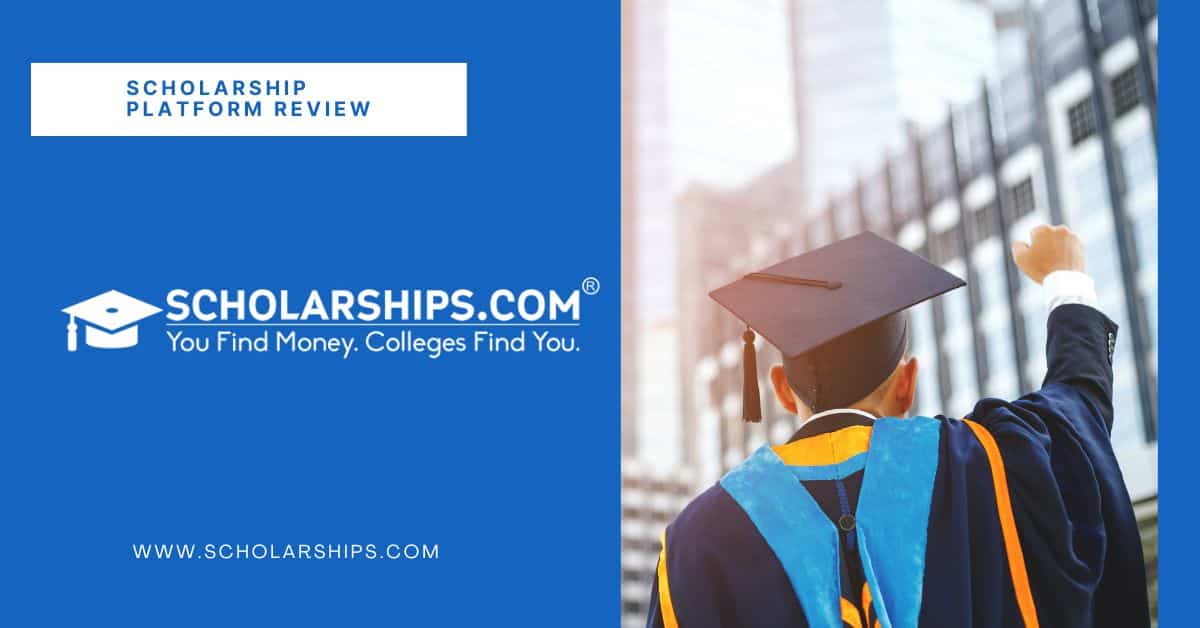 According to Scholarships.com, the platform features some 3.7 million scholarships and grants, amounting to around $19 billion in financial aid.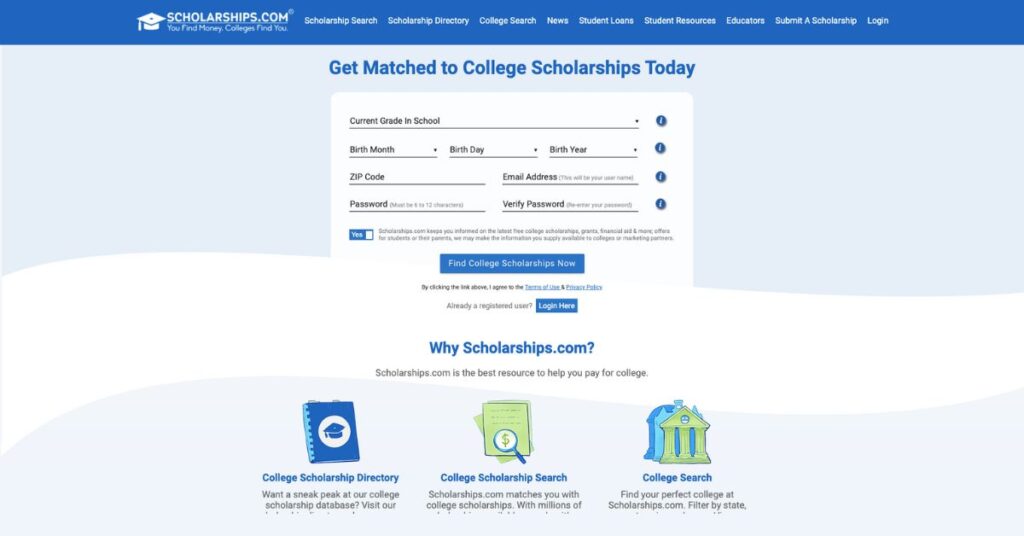 Although it does feature some banner ads and is not the most modern-looking platform, Scholarships.com is actually very straightforward to use. In contrast to many of the other platforms we scrutinized, which have lengthy registration processes that involve sharing lots of detailed personal information, Scholarships.com has a convenient directory that allows users to quickly find numerous lists of scholarships, organized by category.
These lists include scholarships for artistic and athletic abilities, ethnicities, student organizations, employers, special circumstances, beliefs, and hundreds of other very specific attributes. There are even scholarships for left-handed students and students with certain last names! A detailed description of the scholarship and information about deadlines, award amount, number of awards, and contact info is provided for every listing.
Alternatively, students can register to use the search tool, which matches students with relevant opportunities based on the information they input, in much the same way as many of the other platforms we analyzed. Students can decide whether or not to make their personal information available to colleges and universities and marketing partners. Additionally, there is a college search tool and resources for students such as calendars and checklists. Educators can also create accounts on Scholarships.com in order to keep track of upcoming deadlines and share opportunities with their students. It also appears fairly straightforward for individuals and organizations to list scholarship opportunities on Scholarships.com.