The Best Scholarship Websites for Students in 2023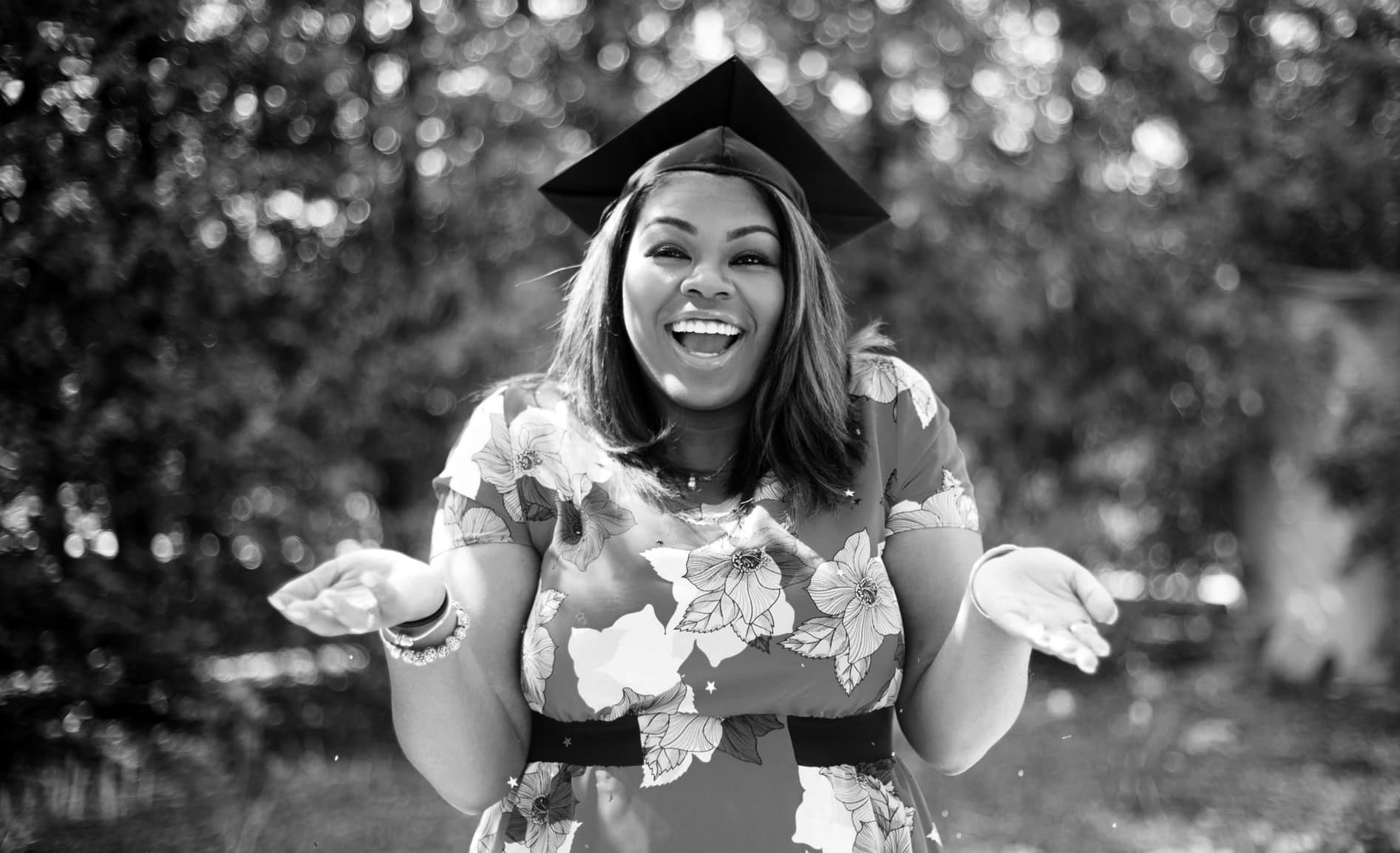 HONORABLE MENTION
Pros:
+ Most comprehensive scholarship database. + Protects your data. + Easy user experience. + No ads or unrelated offers. + Scholarships matched to you.
Cons:
– Funding isn't exclusive to platform. – Applications are off-site.
The Bottom Line:
Sallie Mae is the place to start if you're looking for scholarships. Use their comprehensive scholarship search to get an idea of what's out there and quickly hone in on the funding opportunities best suited to you.

BEST CHANCES OF WINNING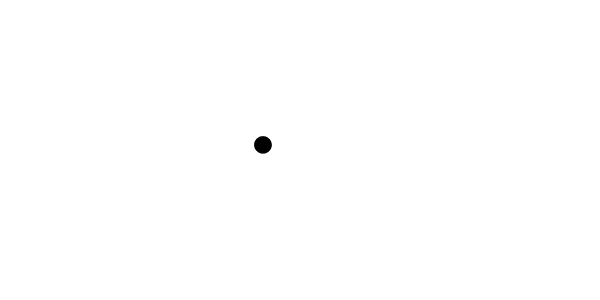 Pros:
+ Scholarships are exclusive to the platform, so your chances of winning are higher.
+ Protects your data. No ads or unrelated offers.
+ Student profile to showcase to scholarship panels.
+ Streamlined applications on the platform.
Cons:
– Smaller than large scholarship databases.
– Creating a great profile takes ~15 minutes.
The Bottom Line:
Although Bold.org is smaller than other platforms, it provides you the best chance of winning. It offers a robust student profile to ensure you look great for scholarship panels, and it provides funding exclusive to the platform, which means lower competition.
HONORABLE MENTION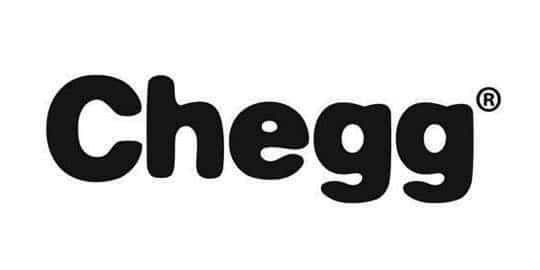 Pros:
+ Strong breadth and depth of opportunities.
+ Easy user experience.
+ Good data privacy and limited unrelated offers relative to other platforms.
+ Save scholarships to apply later.
Cons:
– Funding isn't exclusive to platform. – Applications are off-site.
The Bottom Line:
With straightforward UX, Chegg makes it quick and easy to view a large list of scholarships and save your favorites. It's a strong option for students who want a modern platform to find and apply to a wide variety of scholarships.
How We Decided
We reviewed each platform independently and scored it using the criteria students care about.
THE BEST OF THE REST
What Makes a Scholarship Platform Great?

A great scholarship platform encompasses several essential qualities that contribute to its effectiveness and user satisfaction. Transparency and trustworthiness are vital for establishing credibility, while mobile accessibility enhances a platform's usability. Its interface should be user-friendly, offering clear instructions and organized information.
Applying for scholarships is an integral aspect of the college application process for numerous prospective students. As tuition, textbooks, and room and board costs continue to rise, scholarships play a pivotal role in offering essential financial support. Scholarships alleviate the need for excessive student loans, which can financially burden many students.
However, the search for relevant scholarship opportunities often leads to confusion and frustration due to the shortcomings of some online scholarship platforms. Many platforms are outdated and filled with defunct or expired scholarships, while others simply list the exact same scholarships as their competitors.
This redundancy can make it difficult for students to find unique and distinctive scholarship opportunities. It's especially tough when students are already dealing with crucial decisions about their college careers. Unfortunately, many scholarship platforms end up being unhelpful in providing the guidance and support students need.

When exploring scholarship platforms, it's all too common to be bombarded by ads and inadvertently signing up for unwanted spam emails. What's more, even when platforms seem distinct, they often share the exact same scholarship database. On top of that, they may require students to provide personal information that is later sold to higher education providers or marketing firms.
No wonder students approach the scholarship search with apprehension or even dread. They desperately seek platforms that prioritize their privacy, refrain from inundating their inboxes with spam, and offer scholarships that haven't been seen by thousands of other students.
Finding a trustworthy and user-friendly platform that presents students an up-to-date list of scholarships that are relevant to their background, interests, and experience almost seems like a fantasy because so many websites making false promises about funding opportunities that simply don't exist.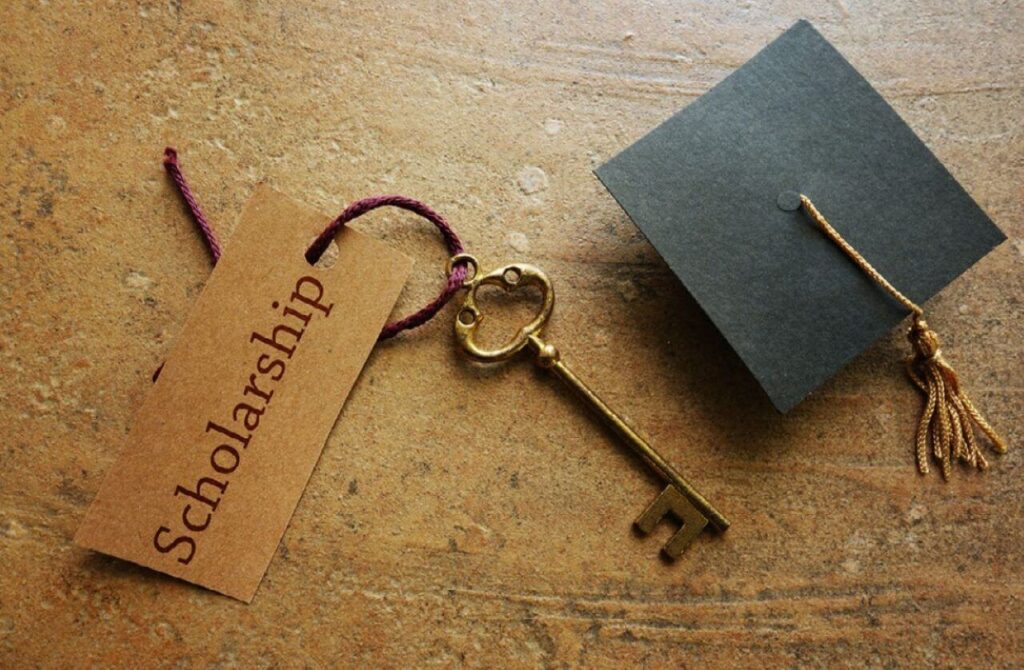 Our Methodology
Our goal is to simplify the overwhelming list of websites that inevitably pop up when you search for "college scholarships 2023" on Google. Focusing on the factors students prioritize when choosing a scholarship platform, we have devised a comprehensive methodology to evaluate and rank these websites.
Our assessment involved analyzing 15 of the most popular scholarship platforms across 14 different metrics. The specific metrics used to gauge the quality and effectiveness of a scholarship platform revolve around three primary categories: trustworthiness, user experience, and available funding.
When assigning rankings, we allocated a weight of 40% to trustworthiness, 30% to available funding, and 40% to user experience. The detailed methodology employed to evaluate these three categories is outlined below.
Trustworthiness
One significant drawback of many scholarship platforms is their lack of trustworthiness and transparency. We thoroughly examined this aspect across several different metrics.
Firstly, we recorded whether the platforms are free to use or if they impose fees because students generally expect unrestricted access to scholarship databases. Additionally, we assessed if students are subjected to email offers or intrusive banner advertisements for various unrelated products and services after registering on the platform, as such offers are typically unwanted and invasive.
Lastly, we examined whether the scholarship platforms prioritize the privacy of the personal data provided by visitors or if they share this information with outside companies without the knowledge or consent of website users.
Available Funding
The availability of total funding varies significantly among different platforms, ranging from those offering access to only a few thousand dollars worth of funding to others with scholarships collectively worth billions of dollars. The significant disparity in total funding may not be immediately apparent to casual users but can be crucial when choosing a platform.
Within this category, we also assessed how well platforms cater to specific academic interests, skills, and desired fields of study, providing targeted funding opportunities for students. Additionally, we examined whether the listed scholarships are current and timely, with approaching deadlines, ensuring applicants can access time-sensitive funding opportunities. Lastly, we investigated whether the platforms offer unique scholarship opportunities exclusive to their website rather than simply sharing a database common to multiple platforms.
User Experience
Scholarship platforms are often expected to have a modern and regularly updated website, but this isn't always true. To evaluate this aspect, we assessed the regularity of updates on various platforms and examined whether their brands appear modern, relevant, and aligned with the latest developments and opportunities in higher education.
The ease of use and clarity of information on the website were also important criteria, considering students prioritize straightforward and user-friendly platforms. Additionally, we evaluated whether the platforms have the capability to match students with relevant scholarship opportunities rather than presenting a generalized list that may not align with their interests.
Seamless connectivity with scholarship opportunities was another factor we considered, aiming to avoid the need for students to enter the same information while applying for multiple scholarships repeatedly. Lastly, we examined whether the platforms provide functionality for creating compelling student profiles that attract the attention of colleges and universities. This enables students to stand out from the crowd rather than feeling like just another name or number among thousands of applicants.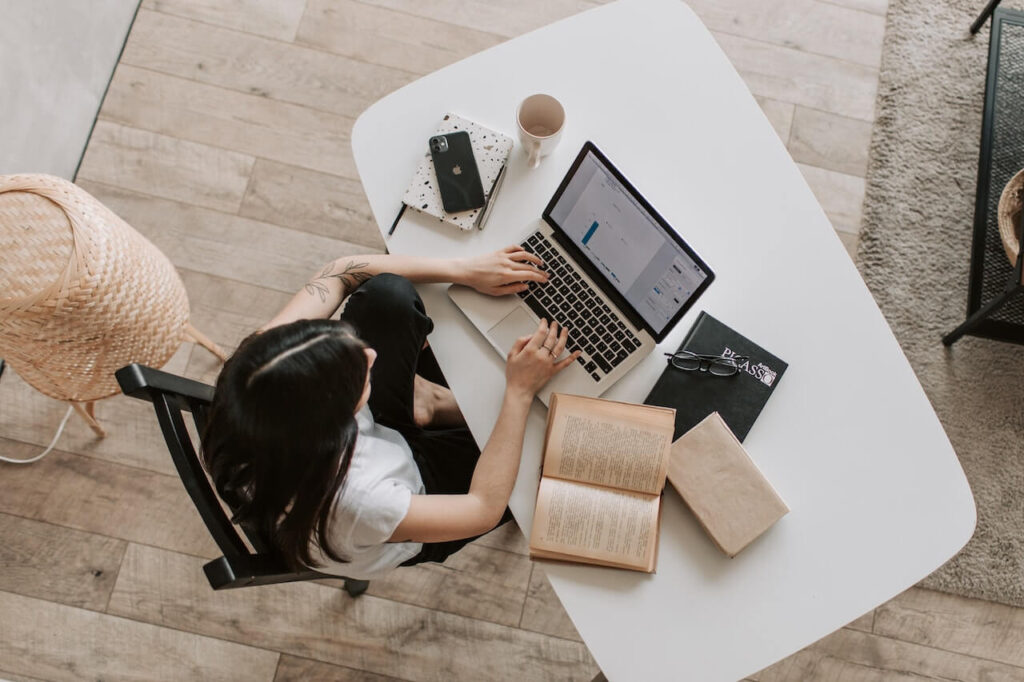 Key Takeaways
Our research has revealed that today's high school and college students have an unprecedented abundance of scholarship opportunities at their disposal. Likewise, the number of websites dedicated to connecting students with these opportunities is growing. We view this as an overwhelmingly positive development since it means that deserving students can secure much-needed funding for their studies.
However, it has also become apparent that not all scholarship platforms are created equal. While many platforms offer a similar list of scholarship opportunities, some require students to endure unwanted emails, navigate through advertisements, or unknowingly share their personal data with universities, marketing firms, and loan brokers.
The challenge lies in finding a platform that not only provides students with access to unique funding opportunities but also prioritizes the privacy of their personal data while minimizing unnecessary marketing efforts.

Our methodology and scoring system have unequivocally identified Sallie Mae, Bold.org, and Chegg as standout scholarship platforms, each with distinct and commendable features. Sallie Mae stood out as the platform with the largest pool of funding, while Bold.org distinguished itself by providing access to many unique funding opportunities allowing students to apply for scholarships directly through its platform.
Attending college is a momentous and often financially demanding period in a person's life. We hope that improved access to scholarship opportunities will enhance your college experience. Whatever path you choose, we extend our best wishes for success in your scholarship applications and future studies!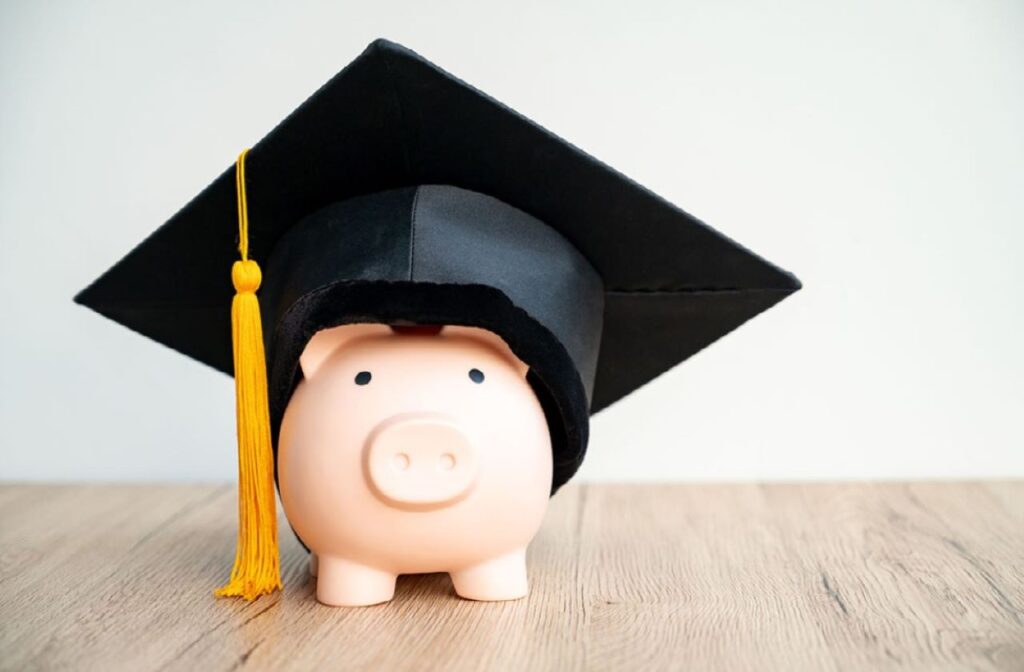 What is a Scholarship?
According to the USA Grant Application organization, a scholarship is simply a sum of money provided to assist students in paying for their education. Unlike loans, scholarships do not require repayment. This means scholarships are free college money! Scholarships are awarded to students based on specific criteria.
There are two common types of scholarships: merit-based and need-based. Merit-based scholarships are awarded to students who demonstrate academic excellence, possess unique talents, or show a particular interest. At the same time, need-based scholarships are intended for students who are unable to afford higher education without financial assistance.
Scholarships are often targeted toward specific groups, such as athletes, first-generation, or children from military families. The amount of money awarded through scholarships or grants can vary significantly. While some scholarships cover the full cost of tuition, it is more common for scholarships to provide one-time awards ranging from a few hundred to several thousand dollars.
Moreover, scholarships are not limited to high school students or incoming college freshmen. They are also available to current college students, graduate school students, and others pursuing higher education.
How Do Scholarships Work?
Scholarships come in different types, and each one is designed slightly differently. Some scholarships are one-time awards, while others require you to reapply yearly. This could be due to specific requirements, like being part of a sports team or maintaining a certain GPA to remain eligible for the award.
Another aspect that sets scholarships apart is how they distribute the funds. In some cases, the scholarship funds are deposited directly into your bank account. However, private scholarships may send the funds directly to your school or university. Sometimes, you might not even have direct access to the funds as they may be used to cover expenses like tuition, housing, textbooks, or other school-related expenses.
Some scholarships may specify how to use the money, while others give you more flexibility. To get the complete details about a specific scholarship and its process, it's best to contact the organization or individual offering the scholarship directly. You can also contact your school's financial aid office to ask about financial assistance. Please remember each scholarship has its own rules and procedures, so it's important to reach out for more information.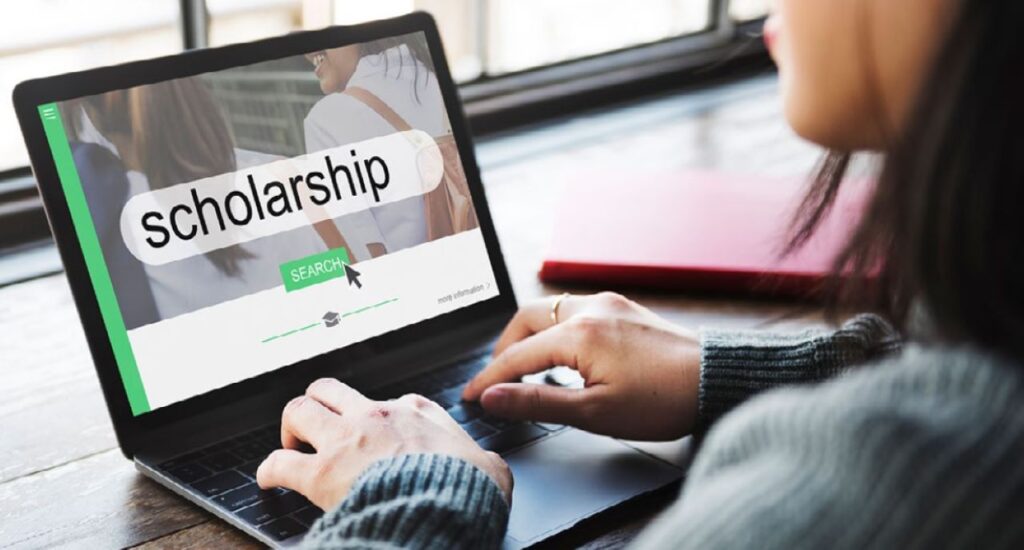 How to Find Scholarships
Scholarships are available for individuals of all backgrounds, GPAs, interests, and financial situations. Finding scholarships is simply a matter of knowing where to start your search.
You can start by contacting your preferred college or university's financial aid or admissions office if you have a specific institution in mind. You may even be fortunate enough to discover multiple scholarships tailored to prospective students like yourself! Remember that scholarships are highly competitive, and the competition intensifies as the applicant pool grows. However, school-specific or local scholarships often attract fewer applicants, providing you with a more competitive advantage.
Exploring online scholarship websites is another highly effective and convenient method for obtaining college scholarships. Numerous platforms are available to help you find scholarships that align with your needs and interests. Some scholarship finders may ask you to create a profile so they can match you with relevant scholarships based on your background.
Moreover, regularly conducting new searches on the top scholarship websites will help you stay updated on new opportunities. New scholarships become available every month, and scholarship deadlines are spread out throughout the academic year.
Make the most of these additional free resources to enhance your scholarship search:
Scholarship search engines
The U.S Department of Labor's scholarship search engine
Your state grant agency
Your high school college counseling office or TRIO counselor
Your prospective college or university admissions officer
Organizations that are related to your passions or interests
Religious or community organizations
Local scholarships
How to Apply for Scholarships
Once you have compiled a list of scholarships that capture your interest, it's time to embark on the application process. Although scholarship applications can be daunting, devising a plan can help the process feel manageable. Here are some proven tips and tricks to help guide you through it smoothly.
Apply Early and Often
Starting early and avoiding procrastination is key when it comes to scholarship applications—waiting until the last minute is rarely a winning strategy. By beginning the process early, you maximize your chances of securing multiple scholarships and eliminate the stress of a last-minute rush. Moreover, there's no need to delay your scholarship search until junior or senior year of high school.
If you have the time, it's beneficial to initiate your research as early as freshman year. By getting a head start, you can identify valuable scholarships and be well-prepared when application season arrives your junior or senior year. Since most scholarships have annual deadlines, consider keeping a record of due dates to help prioritize applications effectively. This proactive approach ensures you start with the most appropriate applications at the right time.
In the realm of scholarships, quantity is a significant factor to consider. Applying to a greater number of scholarships increases your chances of receiving awards. It's possible to secure not one but many scholarships to support your college education. Setting an ambitious goal and maximizing the opportunities available can greatly benefit your financial situation.
Find Your Niche
Scholarship committees invest countless hours reviewing applications, increasing pressure on applicants to make their submissions stand out. Keep in mind that every contestant is responding to the same questions and essay prompts as you are, so it's important to try to set yourself apart. A wonderful strategy to achieve this is by focusing on your scholarship essays.
Scholarship essays present an excellent opportunity to showcase your strengths to the judges. Begin by making a list of your unique qualities and academic achievements. Then, ask yourself which would make the most compelling narrative. Find ways to highlight your strengths throughout your application, enabling the scholarship committee to understand why you are the perfect candidate for the award.
Consider the elements that contribute to your identity and use them as a basis for your scholarship search. For instance, if you are a physics student, look for scholarships designed for rising high school seniors interested in pursuing a physics major. Capitalize on your unique background to discover scholarships that align with your passions and ambitions.
Read the Fine Print
While this tip may seem like a no-brainer, it's on this list for a reason. During scholarship application season, the temptation to rush and take short cuts can be strong. However, taking the time to thoroughly read each application is of utmost importance and will ultimately save you time in the long run.
Be sure to familiarize yourself with the eligibility requirements, deadlines, and required materials for each scholarship from the beginning. Nothing is more frustrating than spending hours on an application, only to discover later that you were never eligible in the first place.
Additionally, requesting letters of recommendation and digital high school transcripts can take weeks or even months to obtain. Knowing what materials are required for each application and their respective deadlines is crucial when navigating the scholarship application process. Building and maintaining a scholarship or college-specific calendar is highly recommended to keep track of important dates and deadlines.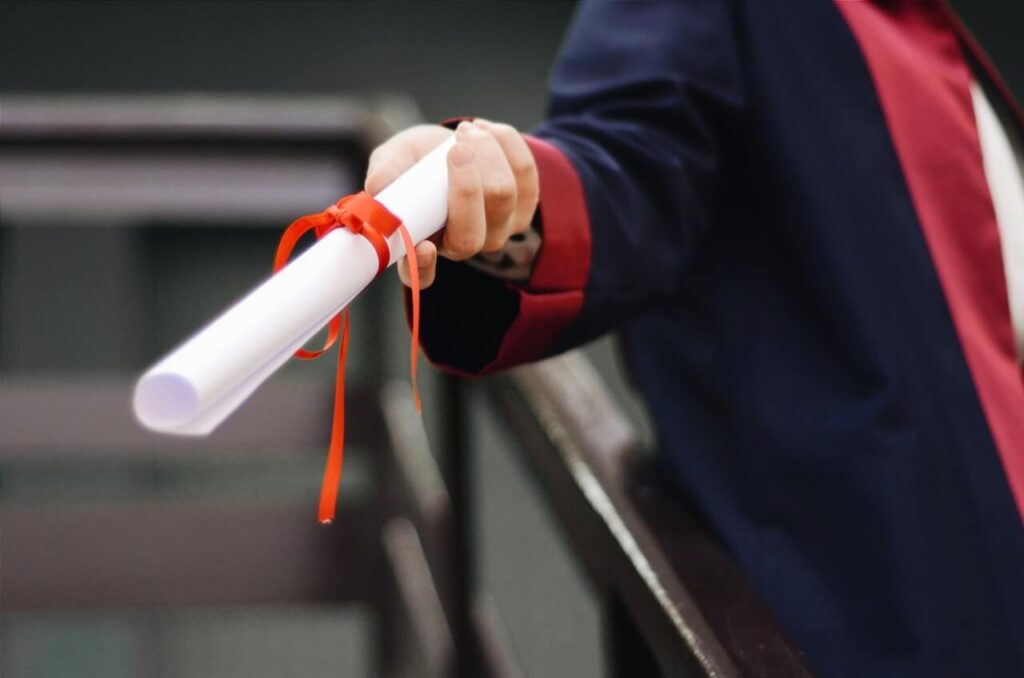 How to Know if Scholarship Websites Are Legit
Determining the legitimacy of a scholarship website requires several steps. Here's how you can approach it:
First, conduct thorough research on the website. Look for information about its history, mission, and the organization behind it. Legitimate scholarship providers usually have a transparent online presence and provide details about their backgrounds.
Next, legitimate scholarship websites typically provide clear and accessible contact information. Feel free to reach out to them with any questions or concerns. Additionally, pay attention to the layout and functionality of the website. Legitimate scholarship websites often invest in professional designs and prioritize user-friendly interfaces. A website that appears poorly designed, disorganized, or contains numerous errors may raise suspicion about its legitimacy.
Verify the scholarship requirements. They should have specific eligibility criteria, such as academic achievements, extracurricular activities, or specific fields of study. Be cautious if the requirements seem vague, overly simple, or do not align with the purpose of the scholarship.
Check for comprehensive application process details. Legitimate scholarship websites provide clear instructions on how to apply, including the required documents, deadlines, and any additional materials. They often require essays, letters of recommendation, transcripts, or other relevant information to assess applicants.
Ensure the website has privacy and security measures in place. Legitimate scholarship websites prioritize the security of applicants' personal information. Look for a privacy policy that outlines how they handle and protect data.
Seek third-party verification. Look for reviews or testimonial from students or organizations that have had experience with the scholarship website. Feedback from others can provide valuable insights into the legitimacy and reputation of the website.
By following these steps and exercising caution, you can enhance your ability to identify legitimate scholarship websites while avoiding potential scams.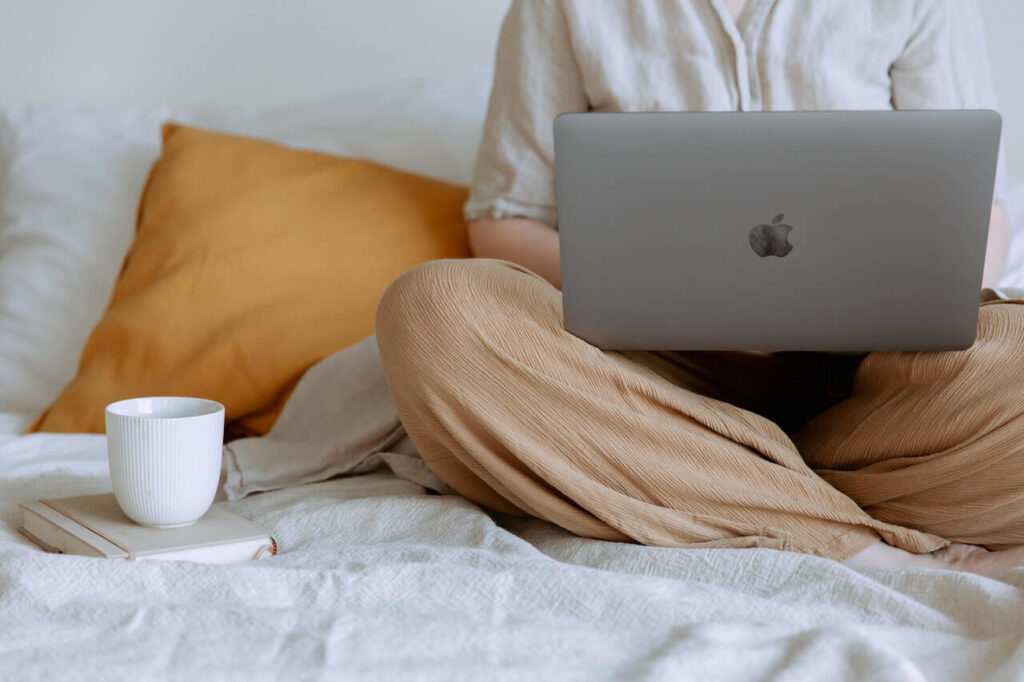 Frequently Asked Questions About Scholarships
Are scholarships taxable?
For the most part, scholarships and fellowships are tax-free if the award is being used to fund school-related fees such as college tuition, books, equipment, etc. However, there are some exceptions to this rule. For instance, any funds allocated towards room, board, and other living expenses are taxable.
What is the best website to apply for scholarships?
There are scholarship search engines available, but Bold.org stands out above the rest. Bold.org provides users with exclusive scholarship opportunities that cannot be found elsewhere, allows students to apply directly on its site, and it allows students to create an account and a profile to showcase their experience to scholarship panels.
How can I get free scholarships?
A scholarship is free money that you never have to pay back. There are many ways to find available scholarships, but one of the easiest, most efficient, methods is using a scholarship website. You can also use government resources, consult a college counselor, or contact financial aid offices at colleges and universities that you are interested in.
What GPA do you need to get a full scholarship?
Every scholarship is designed differently, however, for merit-based scholarships, it is common for students to need between a 3.5 and 4.0 GPA to qualify. If you are looking to boost your GPA, consider reaching out to one of many online tutors.
What are the four types of scholarships?
There are four main types of financial aid including scholarships, grants, loans, and work-study. Unlike student loans, scholarships and grants do not need to be paid back. With work-study, you are typically given a job and can use your earnings to help pay for your college education.
How is a student loan different from a scholarship?
Scholarships are monetary awards that never need to be paid back. A student loan will enable you to borrow money and pay it back at a later date, with added interest. There are different types of college student loans including federal loans, direct subsidized loans, direct unsubsidized loans, and private loans.
Do you have to pay back scholarships?
Unlike student loans, students do not have to repay grants or scholarships. Scholarships are considered gift aid and do not need to be paid back. That being said, if you fail to meet any particular requirements or criteria after accepting the award, you may risk losing the scholarship.
What scholarships can I get?
Every scholarship will have particular eligibility criteria that you must meet to apply. For example, some scholarships may be eligible for only women or only people of color. If you meet all of the eligibility criteria for a scholarship, then you have a chance of winning that award.
What is the difference between a grant and a scholarship?
In general, the main difference between a grant and a scholarship is where the funds come from, the eligibility requirements, and the application process. While grants are most commonly given based on financial need, scholarships are typically merit-based and awarded based on academic or extra-curricular achievements.
Are there scholarships for medical school?
Medical school can be exorbitantly expensive, and scholarship providers are well aware of this. Luckily, there are numerous medical school scholarships available whether they are provided by schools, local organizations, or individual benefactors to help medical students receive financial aid and pursue their goals.
How many scholarships can I get?
There is no limit to how many scholarships you are allowed to apply for. However, if you win a substantial amount of money from scholarships, it may impact your financial aid package. Colleges must remove financial aid from your package that can be replaced by scholarships.