Niche: Find College Scholarships Review (61/100)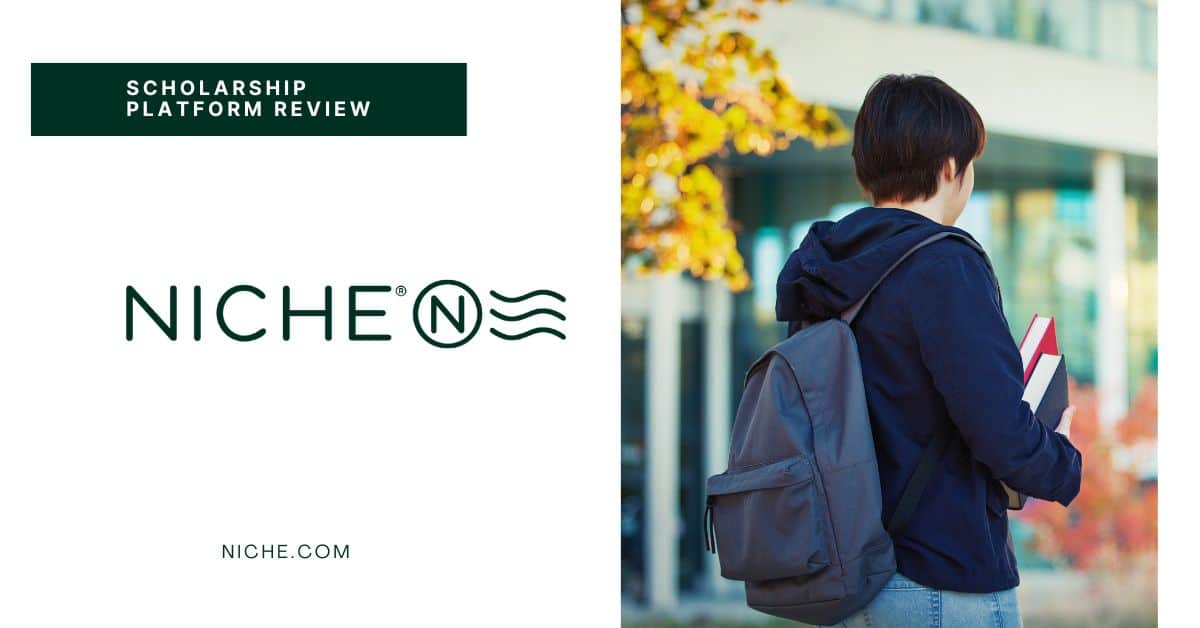 Although Niche primarily focuses on ranking and reviewing colleges, companies, neighborhoods, and K-12 schools, the company also has a free scholarship search tool.
Students can search the scholarship database and filter the listings by major, state, special categories, easy-to-apply scholarships, and more. Niche offers quite a few of its own awards, such as the "$2,000 No Essay Scholarship," the "$500 Art Scholarship," and the "$1,000 Review Your School Scholarship," although these comprise only a small percentage of the platform's total funding.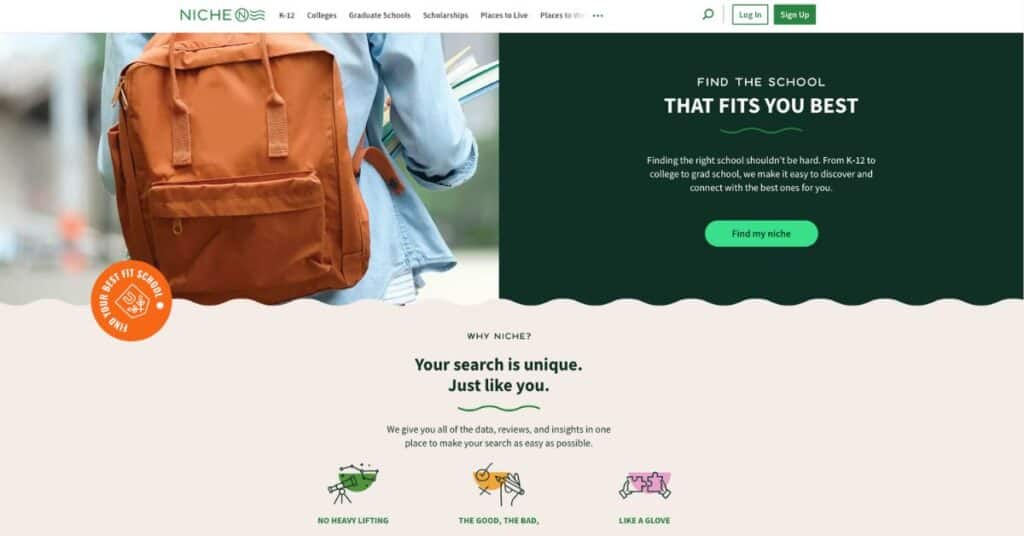 As with many other platforms, students can also create a Niche profile in order to find more specific scholarship matches. Students who sign up are likely to receive communications from colleges, universities, and other companies related to higher education, although students can opt-out of most data-sharing on Niche.
The Niche website is certainly modern, user-friendly, and very functional, and it offers numerous other tools related to higher education, including a college guidance section, admissions calculator, college rankings, and career help. There are a few banner ads on the site, although these are quite discreet and not particularly distracting.
Students are directed to other websites to complete their various scholarship applications, so creating a detailed Niche profile doesn't really speed up the application process or help students impress scholarship panels. Although the scholarships on Niche are mostly listed elsewhere, as well, the platform clearly vets the listings carefully to ensure that they are genuine opportunities with nearby deadlines.