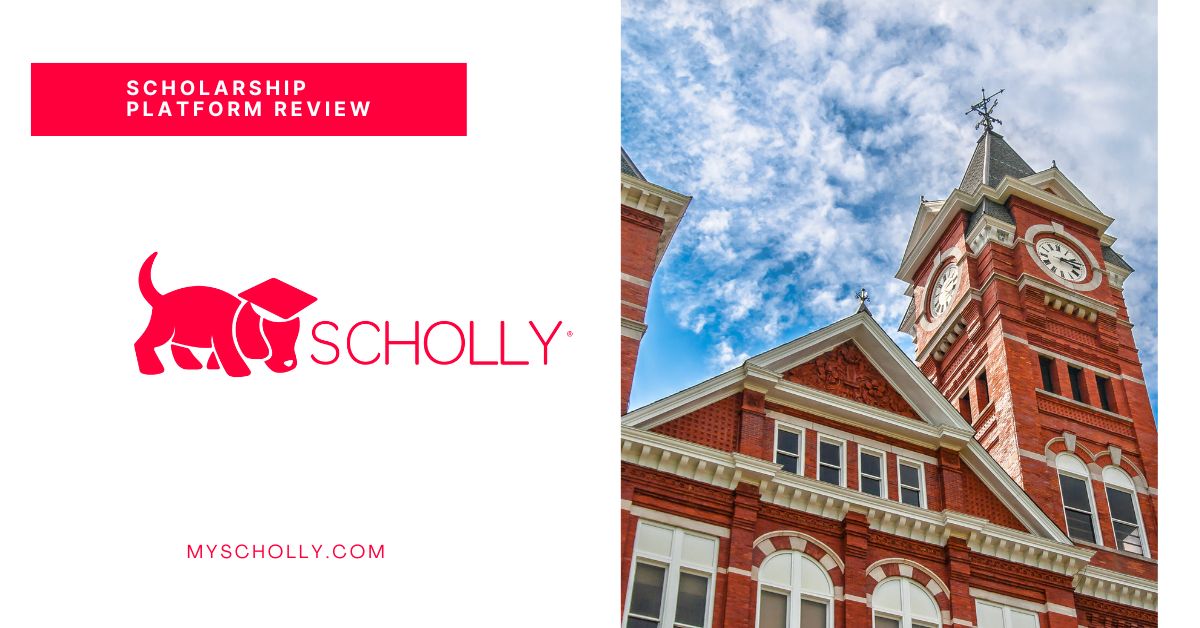 Known to the world from its appearance on Shark Tank, Scholly is one of the few platforms we analyzed that requires users to pay for access to its scholarship search tool ($44.99/year).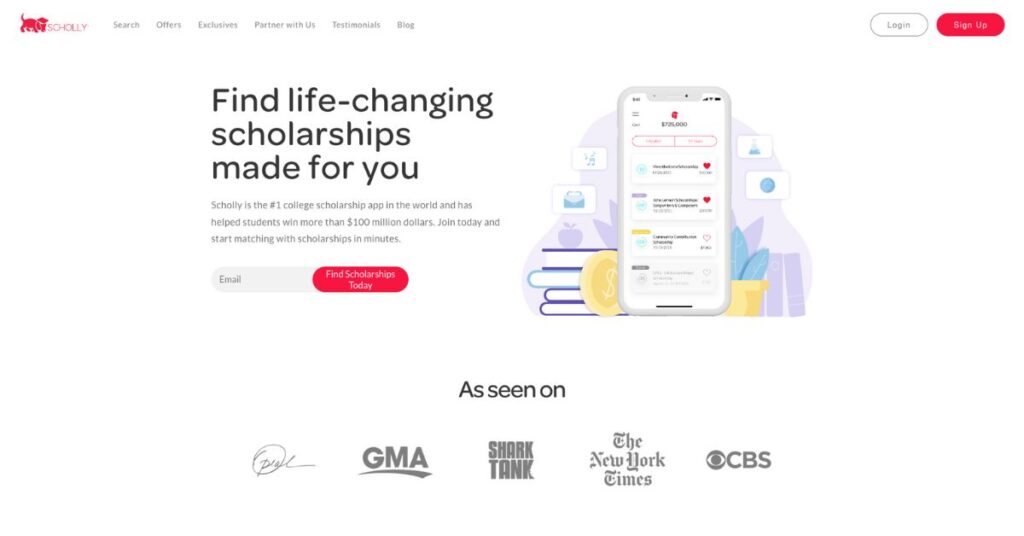 This is somewhat surprising, considering that Scholly is quite similar to several of the free platforms we looked at, as its main purpose is to provide students with a list of matching scholarship opportunities based on a detailed profile.
The process of creating a Scholly profile is fairly time-consuming, as users are required to fill in all of the required information before seeing their matches. This is a particularly lengthy process because most of the information (such as current school year, intended major, and GPA) has to correspond with the options in a drop-down menu. This sometimes takes a while to load, which could be frustrating for students who simply want to view a list of scholarship opportunities. However, the upside of having such a detailed profile better results from the scholarship matching tool.
Scholly clearly prides itself on its unique features, such as "Scholly Scores," which rank scholarships by relevance in order to point students towards opportunities that closely match their profile, are easy to apply for, and have minimal competition.
Scholly also touts the benefits of "Scholly Editor," a writing tool that helps students edit and improve their scholarship essays. Students who pay for an annual Scholly subscription also have access to "Scholly Math," an AI-powered tool that automatically finds the answers to math problems and provides detailed instructions for solving them.
Scholly proudly advertises that its impact has been "$100 million in scholarships won so far." Although most of the scholarships on Scholly are also found on other platforms, there are occasional Scholly-sponsored awards, which are sweepstakes rather than merit-based scholarships.
The overall user experience with Scholly is generally positive, and the site is free from ads and unwanted offers. Scholly is also better than most platforms at protecting personal information, which it does not share with advertisers or third parties.