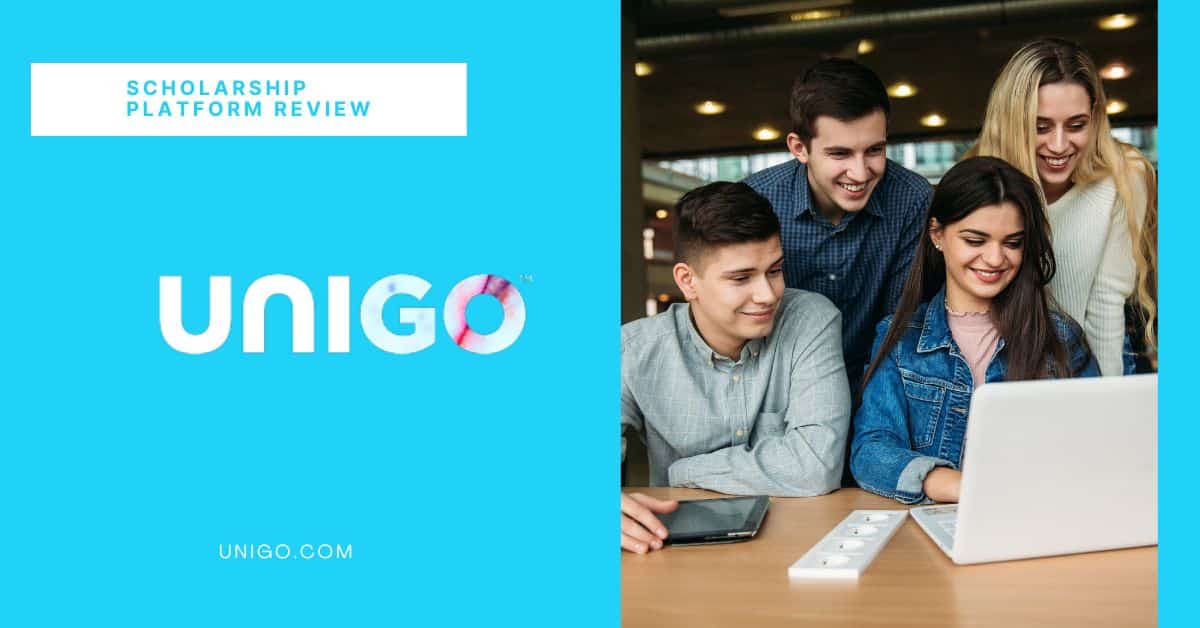 With around $3.6 million in scholarships, Unigo has a large pool of opportunities available to students who create a free account and complete a detailed profile. Unigo requires students to complete five pages of questions in order to access their scholarship matches.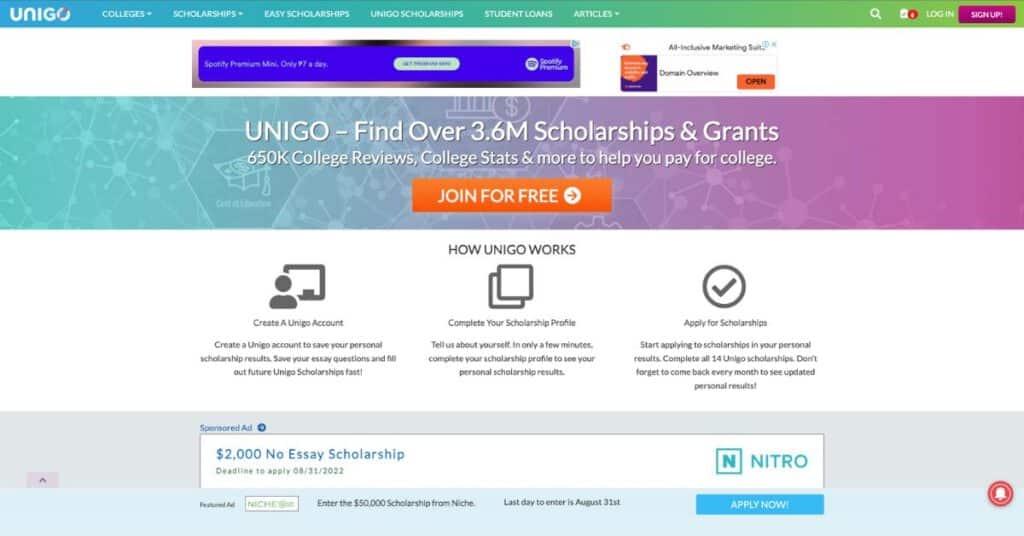 Unigo publicizes a number of its own scholarships, which seem to be fairly straightforward to apply for. Many of these have surprisingly creative essay prompts that actually seem fun to write, such as the "Zombie Apocalypse Scholarship" and the 'Make Me Laugh Scholarship."
Unigo has more functionality than many scholarship search engines, and it also has a comprehensive database of information about colleges and student loans, as well as numerous articles about various aspects of student life, study skills, college prep, careers, financial literacy, and many other topics.
The Unigo platform works smoothly and allows users to opt-out of information-sharing options.