Updated: February 5, 2021
HONORABLE MENTION
Pros:
+ Most comprehensive scholarship database. + Protects your data. + Easy user experience. + No ads or unrelated offers. + Scholarships matched to you.
Cons:
– Funding isn't exclusive to platform. – Applications are off-site.
The Bottom Line:
Sallie Mae is the place to start if you're looking for scholarships. Use their comprehensive scholarship search to get an idea of what's out there and quickly hone in on the funding opportunities best suited to you.

BEST CHANCES OF WINNING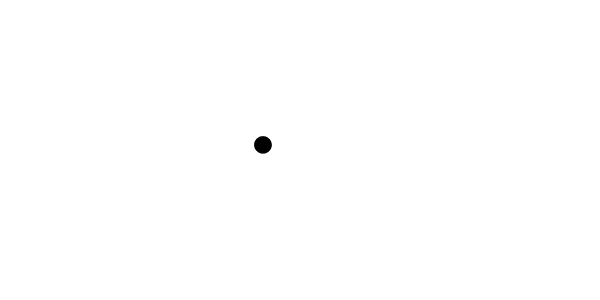 Pros:
+ Scholarships are exclusive to the platform, so your chances of winning are higher.
+ Protects your data. No ads or unrelated offers.
+ Student profile to showcase to scholarship panels.
+ Streamlined applications on the platform.
Cons:
– Smaller than large scholarship databases.
– Creating a great profile takes ~15 minutes.
The Bottom Line:
Although Bold.org is smaller than other platforms, it provides you the best chance of winning. It offers a robust student profile to ensure you look great for scholarship panels, and it provides funding exclusive to the platform, which means lower competition.
HONORABLE MENTION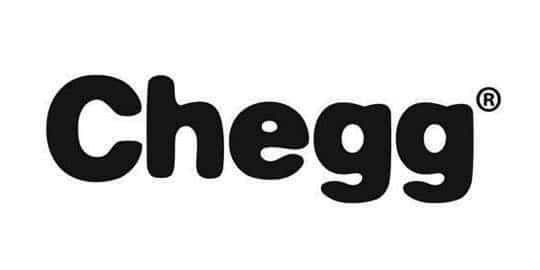 Pros:
+ Strong breadth and depth of opportunities.
+ Easy user experience.
+ Good data privacy and limited unrelated offers relative to other platforms.
+ Save scholarships to apply later.
Cons:
– Funding isn't exclusive to platform. – Applications are off-site.
The Bottom Line:
With straightforward UX, Chegg makes it quick and easy to view a large list of scholarships and save your favorites. It's a strong option for students who want a modern platform to find and apply to a wide variety of scholarships.
How We Decided
We reviewed each platform independently and scored it using the criteria students care about.
THE BEST OF THE REST
What Makes a Scholarship Platform Great?

For many prospective college students, applying for scholarships is an integral part of the college application process.

With tuition, textbooks, and room and board becoming increasingly expensive, scholarships provide much-needed funding opportunities for students who might otherwise not be able to afford higher education, or would have to rely on even larger student loans that could take decades to repay.

But when it comes time to search for relevant scholarship opportunities, online scholarship platforms sometimes create more confusion and frustration than they solve.

Many platforms are outdated and filled with defunct or expired scholarships, while others simply list the exact same scholarships as their competitors, which makes it difficult for students to find unique opportunities. For students who are trying to make important decisions about their college career, many scholarship platforms are simply not particularly helpful.

Being bombarded by ads and unintentionally signing up for frequent and unwanted spam emails are all-too-common occurrences when perusing scholarship platforms.

And even when they appear distinct from their competitors, many platforms simply share the exact same database of scholarships, while requiring students to provide detailed personal information that is then sold to higher education providers or even marketing firms.

This is why many students approach the scholarship search with feelings of trepidation and even dread. It's also why countless students are desperate to find scholarship platforms that won't share or sell their personal data, fill their inboxes with spam, or show them scholarships that thousands of other students have already seen.

Finding a trustworthy and easy-to-navigate platform that will show students an up-to-date list of scholarships that are relevant to their background, interests, and experience almost seems like a fantasy, because there are so many websites that promise to give students access to funding opportunities that simply don't exist.

Our Methodology
Our goal is to sort through the long list of websites that inevitably appears when you do a Google search for "college scholarships 2021." 

Based on the factors that students find most important when selecting a scholarship platform, we have developed a detailed methodology to score and rank these websites. Specifically, we assessed 15 of the most popular scholarship platforms across 14 different metrics.

The specific metrics that determine the quality and usefulness of a scholarship platform fall into three main categories: trustworthiness, user experience, and funding available.

When ranking the platforms, we assigned a weight of 30% for funding available, 40% for trustworthiness, and 40% for user experience. The precise methodology we used in assessing these three categories is outlined below.

Funding Available

The amount of total funding that various platforms have at their disposal differs immensely, ranging from some websites that allow students to access only a few thousand dollars worth of funding, to those with scholarships that are collectively worth billions of dollars.

This huge disparity in total funding may not be apparent to a casual browser, but it is likely to be very important when deciding which platform to use.

Within this category, we also assessed how well different platforms provide specific opportunities for students with various academic interests, skills, and desired fields of study. Also within this category, we looked at whether the scholarships listed on the platforms are current and timely, with rapidly approaching deadlines, so that applicants will have access to time-sensitive opportunities.

Lastly, we investigated whether the platforms contain scholarship opportunities that are unique to their website, rather than simply providing access to a database that is shared by many different platforms.

Trustworthiness
One major shortcoming of many scholarship platforms is their lack of trustworthiness and transparency. This is something that we examined quite closely, across several different metrics.

Firstly, we recorded which platforms are free to use and which charge fees, because free, unfettered access to a scholarship database is something that nearly all students would expect.

We also tested whether students are subjected to email offers or banner advertisements for various products and services after registering for the platform, as these offers are nearly always unwanted and can feel very intrusive.

Lastly, we examined whether the scholarship platforms keep the personal data they receive from visitors private, or whether that information is passed on to other companies, without the knowledge or permission of website users.

User Experience
Having a modern and regularly-updated website is something that students typically expect from scholarship platforms, but this isn't always the reality.

We assessed whether various platforms are updated regularly, and determined whether the brands appear to be modern, relevant, and in touch with the latest developments and opportunities in the higher education field.

A straightforward, easy-to-use website with clear and accurate information is also a top priority of most students, so this became another of our criteria.

We also assessed whether the various platforms have the capability to match students with relevant scholarship opportunities, rather than just showing them a generalized list of scholarships that may not fit with their background, experience, or field of study.

Similarly, we judged how seamlessly the platforms connect students with scholarship opportunities, so that the process doesn't have to involve entering the same information multiple times in order to apply to several different scholarships.

Lastly, we examined whether the platforms have the functionality to attract the attention of colleges and universities through well-crafted student profiles, so that students can stand out from the crowd, rather than feeling like another name or number among thousands of applicants.

Conclusion
From our research, it is abundantly clear that today's high school and college students have access to more scholarship opportunities than ever before.

Likewise, there is an ever-increasing number of websites dedicated to connecting students with those opportunities. We think this is an overwhelmingly positive development, as it means that deserving students will be able to secure much-needed funding for their studies.

However, it has also become apparent that these scholarship platforms are not all the same. While many platforms have a similar list of scholarship opportunities, some of those platforms require students to sign up for unwanted emails, sift through advertisements, or unwittingly share their personal data with universities, marketing firms, and loan brokers.

The challenge has been to find a platform that provides students with access to unique funding opportunities, while also keeping their personal data private and limiting the unnecessary marketing efforts that they have to deal with.

Our methodology and scoring system clearly indicate that Sallie Mae, Bold.org, and Chegg were a cut above the rest, and with many unique features. In particular, Sallie Mae stood out as the platform with the largest pool of funding, while Bold.org distinguished itself by providing access to many unique funding opportunities and allowing students to apply for scholarships directly through its platform.

Attending college can be an exciting, inspiring, and often very expensive period in a young person's life, and we hope that having better access to scholarship opportunities will help you make the most of this thrilling time. Whatever you choose, we wish you the best of luck with your scholarship applications and your future studies!