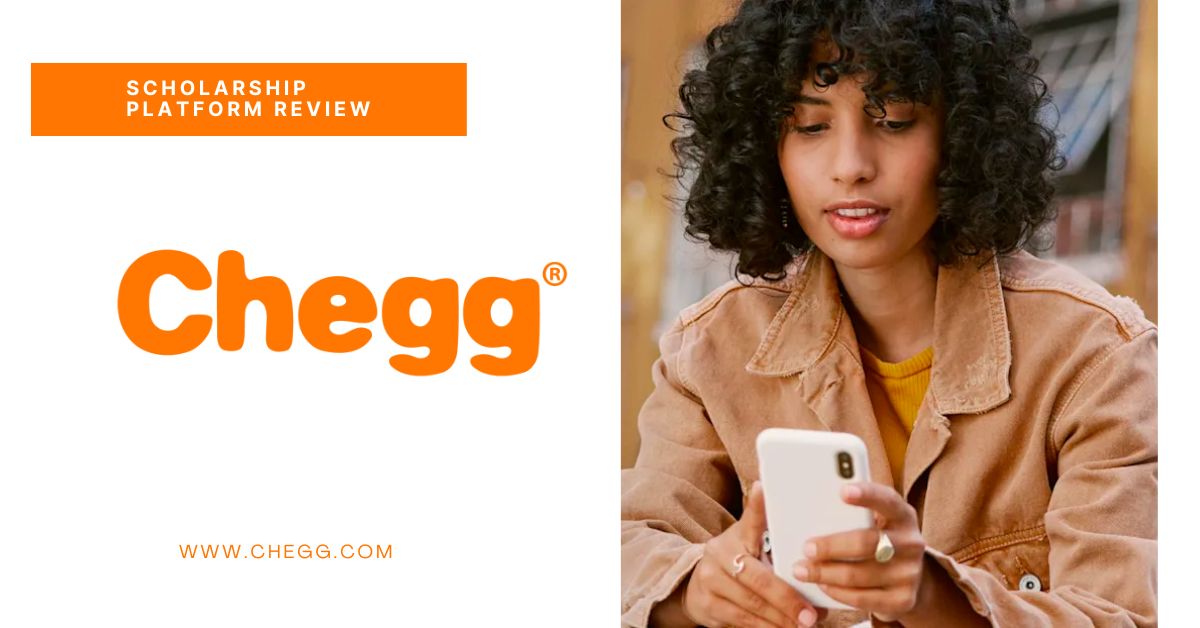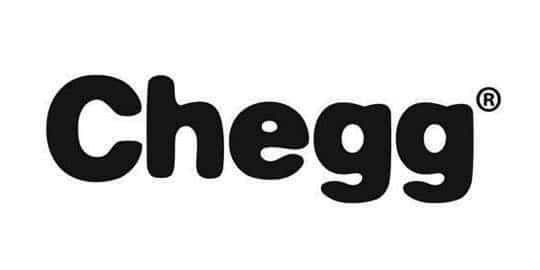 Pros:
Strong breadth and depth of opportunities.
Easy user experience.
Good data privacy and limited unrelated offers relative to other platforms.
Save scholarships to apply later.
Cons:
Funding isn't exclusive to platform.
Applications are off-site.
The Bottom Line:
With straightforward UX, Chegg makes it quick and easy to view a large list of scholarships and save your favorites. It's a strong option for students who want a modern platform to find and apply to a wide variety of scholarships.

Rounding out the "Best of the Best," Chegg Scholarships earned a score of 80 out of 100 across our Funding, Trustworthiness, and User Experience categories.

Like Sallie Mae, Chegg is essentially a database that connects students with a multitude of scholarship opportunities, most of which are advertised on multiple platforms. With scholarships worth over $1 million in total, Chegg matches students with a wealth of funding opportunities spread across hundreds of scholarships.

The list of scholarships appears to be updated on a regular basis, and there is a wide variety of scholarships that cater to students with various backgrounds. These scholarships are designed for current graduate and undergraduate students, as well as high school students working on their college applications.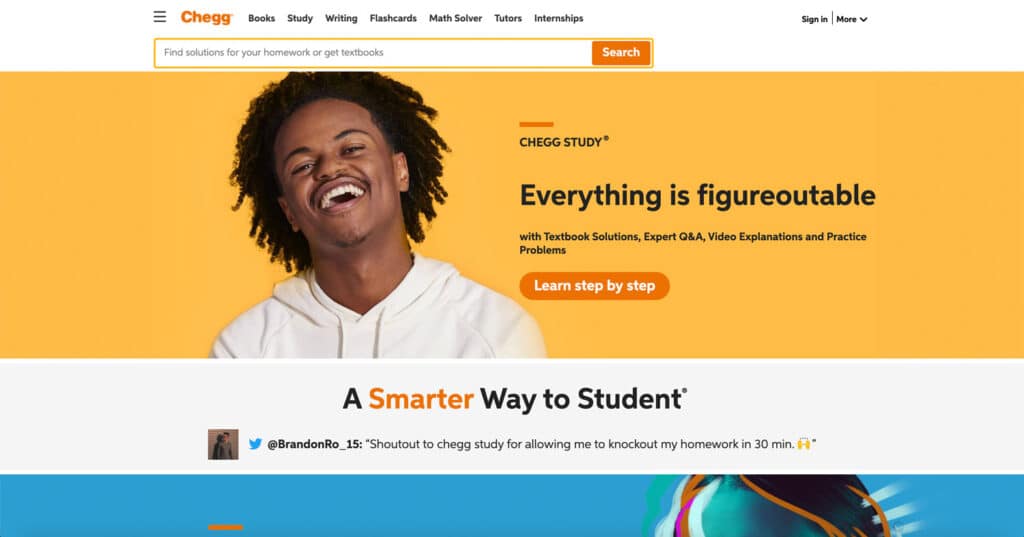 Students can filter the scholarships by deadline and award amount, and they can create a saved list of scholarship opportunities in order to apply later. Helpfully, Chegg allows students to peruse a general list of scholarships without having to create a profile, although students are encouraged to make one in order to find specific scholarships that match their interests, background, education, and financial status. Creating a Chegg account is free and is a very straightforward process, and students can do this even more easily by linking their Google or Facebook profiles.

However, in contrast to Bold.org, Chegg does not appear to offer any of its own scholarships, which means that students across the country will be seeing and applying for the same scholarships on Chegg as on many other websites.

As with Sallie Mae and most other scholarship platforms, Chegg's list of scholarships contains links to the awarding organization's webpage, which is where students find out about what is needed to apply. This typically involves filling out personal information about age, gender, location, interests, intended field of study, and more, in addition to the required scholarship essays.

The profiles that students create on Chegg.com aren't shared with the various scholarship panels, so students will find themselves repeating the same information on every application. Unfortunately, this doesn't help students to stand out from the crowd when their applications are reviewed by scholarship panels. In contrast to how Bold.org simplifies the application process for its scholarships, Chegg's functionality seems limited as it is first and foremost a database of links.

Chegg scored highly in most of the "Trustworthiness" categories, as the website is committed to keeping users' personal information private and safeguarding their privacy.

However, during the registration process to create a Chegg profile or to sign into their Chegg account, students are likely to see advertisements for related services, such as student loans offered by Discover. Unfortunately, this decreases the platform's overall impression of reliability and trustworthiness.

It's also worth noting that Chegg.com is a for-profit website that offers a variety of educational tools, such as textbook rental, equation solvers, grammar checkers, flashcards, test prep, and access to online tutors. Although the scholarship section of Chegg.com is a free service, it is apparent that scholarships are not the primary focus of the website.

That being said, Chegg is certainly a modern brand that offers a wide variety of both free and subscription-based services, many of which may be useful for high school and college students. In addition to the scholarship search tool and the various academic aids, students can use Chegg to prepare for the SAT and apply for internships.

The website is very clear, straightforward, and easy to use, with faultless technical functionality, and Chegg also offers smartphone apps to improve the convenience and delivery of its many services.