How to Find Scholarships for Nutritionists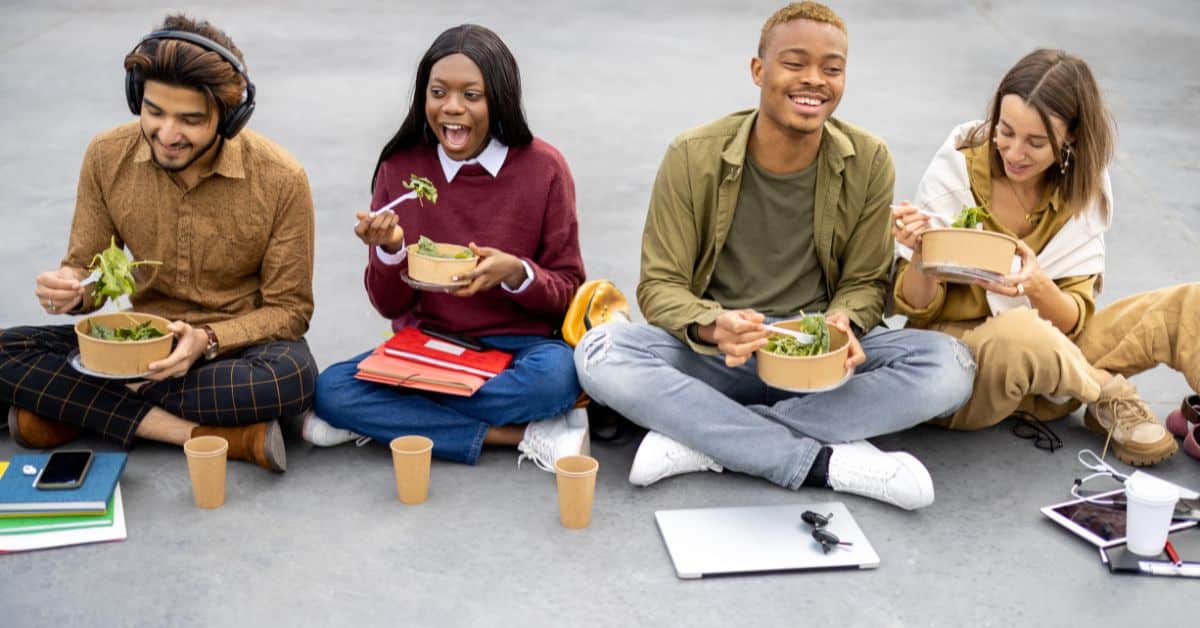 If you're interested in studying nutrition or are already enrolled in an educational program, you probably want to help people reach their health and fitness goals. You want to help people learn how to eat healthy, lose weight, and even manage chronic disease through the power of food. If the only thing standing in your way is the cost of tuition and books, there are some scholarships for nutritionists and dietitians that can help. 
What Do You Need to Qualify for Nutrition Scholarships?

Every scholarship has its own qualifications for applicants. Most require enrollment in an educational program related to nutrition, but some are reserved for candidates pursuing a designated career path. Some are reserved for students residing in a specific geographical area, while others may require membership in an industry association or club.
There are also scholarships that require you to submit an essay with your application, which allows for a more personalized selection process. Just as most people take the time to find the best nutritionists for their personal needs, scholarship funds want to select the best recipients for their awards. If you want to stand out from the crowd, make sure your application meets all qualification requirements and is submitted on time.
Where to Look for Nutrition Scholarship Awards

Where do people look when they want to find a trustworthy nutritionist or dietitian? If your first thought was the internet or search engines, you're correct! Most people now go online when they want to find a new service provider, and that's exactly what many students do to find nutrition scholarships.
We'll give you a head start right now by filling you in on three effective ways to find scholarships for nutritionists and dietitians. 
1. Trade Associations and Institutions

The nutrition and food industries are served by some big associations and organizations that offer resources for nutritionists and dietitians. Many have scholarship programs that offer funding for students pursuing careers in nutrition, food science, or a related field.
To get your search started, consider the following nutrition scholarship programs:
To find more nutrition scholarship opportunities, look up food and nutrition industry associations and organizations. If you have a specialty or education in another field, you may know about associations that are still unknown to many students. Most associations discuss their scholarship programs on their websites, so it just takes some time dedicated to research.
2. School-Funded Scholarships

Many schools offer scholarships for specific majors and for students in general. Every scholarship will have requirements that limit applications to a select demographic. For instance, some are for freshmen, while others are for graduate students, and still, others are for all students with a minimum grade point average. You may qualify for some scholarships based on financial need alone or due to special needs.
These scholarships are reserved for students only, so you may not have as much competition as you would with a nationwide scholarship fund. That doesn't ensure acceptance, but it could give you an advantage.
3. Online Scholarship Directories

Online scholarship directories allow you to cut out the research and discover a variety of scholarships in your field. They may also help you find scholarships not related to nutrition that you still qualify to apply for due to a variety of other factors.
The catch is that you should never have to pay to research scholarships for nutritionists and dietitians. Stick with free directories that provide basic information. You can research additional details on your own if you have a little information about the funds available.
The following scholarship directories should get you started:
Bold.org will show you scholarship matches for free, but there is also a paid version that offers a variety of additional services. Some students will find those services valuable because they're convenient, but you can also look up the scholarships and apply on your own without help from the platform. 
Using Your Connections to Find Scholarships for Nutritionists

Before we turn you loose to start exploring nutrition scholarships, we have one last tip. Start asking around to see if there are college funding opportunities in your family or social networks. Ask your employer if they have a college reimbursement program or are willing to consider offering something similar. Perhaps your parents maintain membership in an organization with a scholarship fund for members and their children.
Churches, charity organizations, and business organizations in your local community are worth talking to as well. You may have more opportunities than you realize, and it never hurts to ask.