How to Get a Golf Scholarship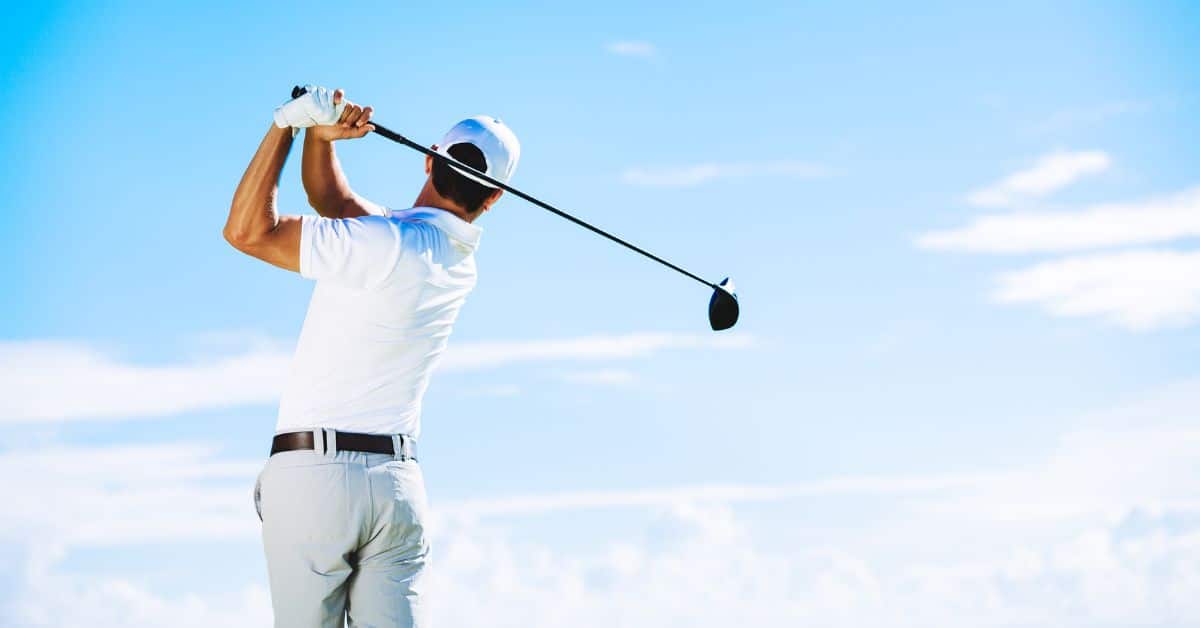 So you're interested in getting a golf scholarship? Here are some valuable tips about how to do so successfully! We explore how playing golf and doing well in school are important parts of reaching this goal since coaches and colleges look at these things when deciding whether to give you a scholarship. Products such as PrimePutt indoor putting mats let you practice at home before you showcase your skills on the green.
What Is a Golf Scholarship and Why Should You Apply?
Golf scholarships cover some or all of college tuition. They're awarded to students with great potential for succeeding in the sport. They are a form of financial aid that can come in full or partial scholarships, so students will have to focus less on how they are paying for college and can focus more on golf and their grades. One of the most significant benefits of golf scholarships is that they help students pay for their college education, so there is less pressure on them and their families to find the funds for a better education.
How Do You Qualify For a Golf Scholarship?
If you need help beginning your search for a golf scholarship, here are some tips you can follow to ensure you find the best scholarships based on your skills and knowledge.
Maintain Good Grades
It is essential to show your commitment to both golf and your academics. When coaches and colleges consider who to award college golf scholarships to, they want to ensure that you will perform well in the sport and the classroom. Make sure you study and obtain good grades first, as this will show you are more likely to be successful in college than someone with poor grades. Regarding golf, start early and continue to practice! Continue improving your skills and getting involved by taking advantage of local golfing opportunities.
Research the Best Colleges and Universities
Not only is it essential to begin early and continue improving in the sport, but it is also important to consider which college you would like to attend before applying for a scholarship. Become familiar with different colleges and universities by conducting further research and doing campus tours to see if they offer any college golf programs. If you're comfortable on campus, you will be more likely to succeed than if you dislike the environment. The college you apply to will also determine which teams you can join and the division, which is a critical factor to consider if you want to earn a golf scholarship.
Find the Best Golf Scholarship Based on Your Abilities
After you decide which college or university you want to go to, look into golf scholarships. Different golf scholarships are available for men, women, and other divisions. Think about which division you want to be in because that could affect which golf scholarships you can apply for. Some division levels have more scholarships, giving you a better chance of acquiring one.
For instance, men's golf scholarships have the option to join either Division 1 or Division 2. and there are a different number of teams you can join and golf scholarships you can earn depending upon which division you join. Likewise, women can join either Division 1 or Division 2, and the teams and scholarships available vary based on division.
Sharpen Your Golf Skills
To join the division you are most interested in, make sure you continue to practice golf and improve your skills. It is much easier to improve your golf skills if you have the proper sports equipment to ensure you pass the college golf recruiting process.
Using the same equipment as golf professionals will show that you are committed to the sport and will help you improve your skills tremendously. You must show that you are serious about the sport and that you have passion for it. College coaches will be more likely to award golf scholarships to student-athletes who show they are deeply invested in the sport than those who treat it as merely a hobby.
They want to see that you are driven to perform at your best and keep improving because these qualities will add tremendous value to their golf teams. Similarly, a commitment to earning good grades will also show colleges and coaches that you can remain focused and work hard to achieve your goals. So, it is important to divide your attention between school and golf in a balanced way.
Final Tips to Earn a Golf Scholarship
Begin improving your golf skills early and continue improving them to get college golf scholarship money! Get the proper equipment, such as the PrimePutt mat, to continue improving your golf skills. Also, ensure you pay attention to your academic performance and don't sacrifice good grades by focusing too much on golf, as coaches and colleges will consider both during your scholarship application. You may lower your chances of qualifying for academic scholarships.
Ask student-athletes who have successfully earned athletic scholarships how they did so, especially if they are attending the same college or university they are interested in attending. Make use of the information available from various resources to set smaller, more attainable goals that will lead to receiving a golf scholarship.
PrimePutt offers the "only putting mat on the market that is the same quality and material that golf professionals use." It is the closest thing to natural grass and has an innovative cup design since the cup and flagstick are "designed to move any made putts to the back of the cup," making each put easier for you!
To maximize your golf skills for a college scholarship, practice at home with an indoor putting green like the PrimePutt mat. This top-quality putting surface, used by golf professionals, allows you to refine your technique and improve your game before hitting the greens.
PrimePutt mats also have a backstop that doesn't get in the way and a light, flexible rubber base that keeps the mat from moving when putting.
No matter where you begin your journey toward finding the perfect golf scholarship, we wish you the best of luck when applying for scholarships.