The 5 Best Online Physics Tutors (with Reviews)
ScholarshipInstitute.org is reader-supported. When you buy through links on our site, we may earn a commission. Learn more.
Physics has helped us understand the natural world in many ways, such as by helping us understand motion and energy and by explaining how matter behaves. Physics even provides insights into the workings of the universe, including the properties of stars and the formation of planets. While it may be an important subject, it's also a notoriously difficult one to master. The concepts and mathematical formulas involved in physics can be complex and abstract, and it may take time and practice to fully grasp them. But with the right tools, anyone can get past their problems and succeed in this exciting field.
One of the best ways to improve your physics grades and achieve your academic goals is to hire a private online tutor. But with so many online tutoring services available, how do you know which one to choose? In this round-up, we've compiled a list of the top 5 online physics tutoring services. Between these options, we're confident you will find the best physics tutors for you.
Take the Matchmaking Quiz to Find the Best Physics Tutor for Your Student
Why Online Physics Tutoring?
Physics tutoring can provide many benefits to students who are looking to succeed in their physics studies and achieve their academic goals. A tutor can help explain complicated ideas and math equations, give real-life examples of these ideas, and show how they apply to the student's coursework and physics homework. If your student needs to build a stronger foundation in mathematical concepts like trigonometry or algebra, they can also work with a leading online math tutoring service.
One of the best things about physics tutoring is that students get one-on-one lessons that are made to fit their needs and ways of learning. This personalized approach can help any physics student work through difficult concepts at their own pace and build confidence in their physics knowledge and skills. A private physics tutor can also help with practice problems, test preparation, and even advanced coursework. Having someone hold students accountable to their goals and motivate them along the way will help them stay on track and achieve academic success.
Learner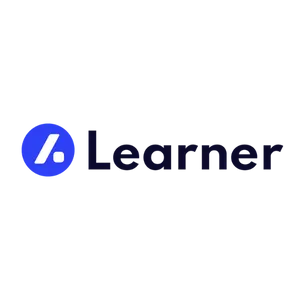 Ranks #1
Score: 93/100
Bottom Line: Learner is our top pick for the best online physics tutoring service because it has high-quality tutors, a well-developed matching system, cutting-edge virtual classrooms, and low prices.
Wyzant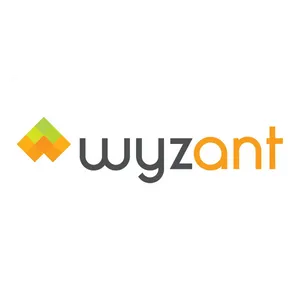 Ranks #2
Score: 86/100
Bottom Line: Wyzant is a great online platform for families who want to select their own tutors and for families looking for budget-friendly tutoring options. That said, due to this network's wide range of tutors, the quality varies from instructor to instructor.
Varsity Tutors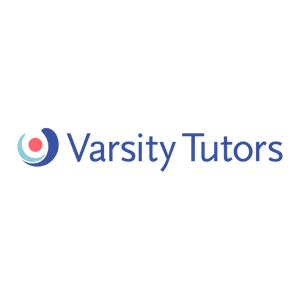 Ranks #3
Score: 80/100
Bottom Line: Varsity Tutors offers various physics courses, including Physics in Fun group classes and the Physics of Amusement Park class. However, given their lower tutoring standards, this service has been deemed overpriced.
How We Decided
We reviewed each platform independently and scored it using the criteria students care about.
Also reviewed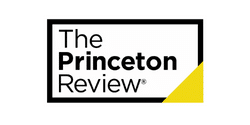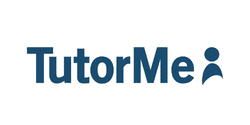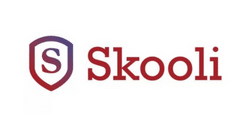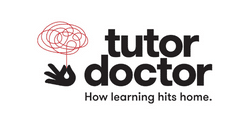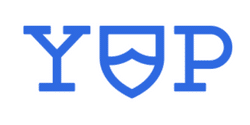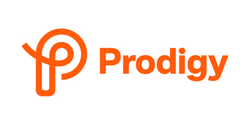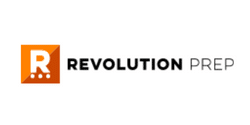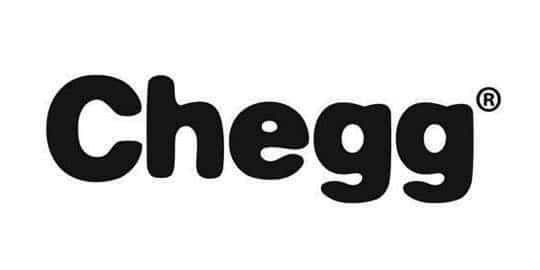 Top 5 Online Physics Tutoring Services
There are many online physics tutoring services available, but some have distinguished themselves above the rest. Here are the top five online physics tutoring services worth your time and money:
Learner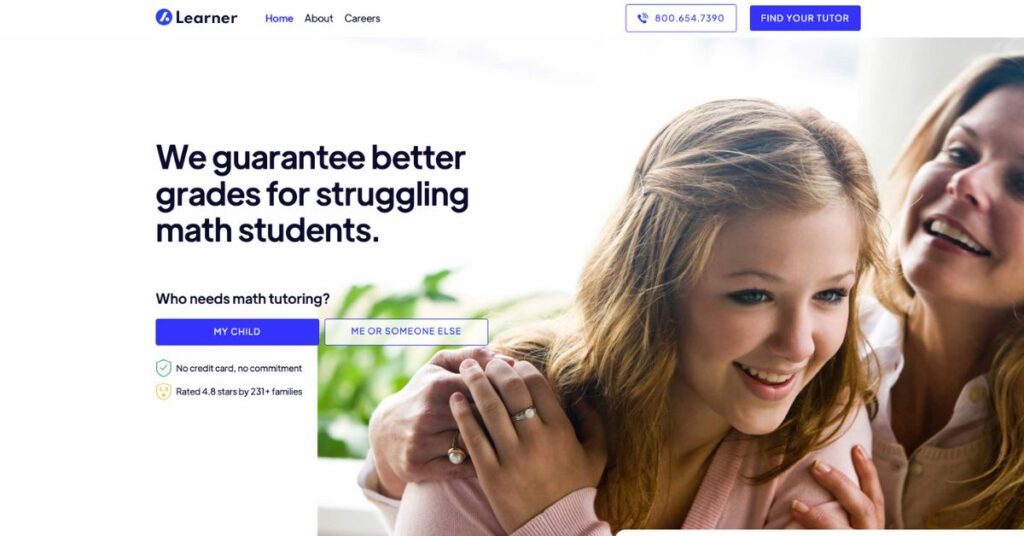 Learner is our top pick for the best online physics tutoring service. It was started by educators with a lot of experience and passion. Learner has strict requirements for physics tutors, including at least a bachelor's degree from a four-year college and several years of teaching experience. Learner uses an AI matching system that was carefully made to match each student with a compatible science tutor in their network. During the matching process, the algorithm takes into account goals, grade level, subject, personality, learning style, and schedule.
Every Learner lesson takes place in a state-of-the-art online physics classroom, including an interactive whiteboard, screen sharing, and video and audio features. Every science tutor lesson is recorded for safety purposes and so that students can utilize these lessons as study tools at their own convenience. Regular progress updates and feedback sessions with parents are also included in Learner's curriculum. Pricing starts at $40, with one free lesson included.
Pros
Rigorous vetting process for tutors
Highly developed matching system
Free lesson included
Affordable pricing
State-of-the-art virtual classrooms
Recorded sessions
Cons
Not designed for on-demand homework help
Tutors are not available 24/7
Bottom Line: Learner is our top pick for the best online physics tutoring service because it has high-quality tutors, a well-developed matching system, cutting-edge virtual classrooms, and low prices.
Take the Matchmaking Quiz to Find the Best Physics Tutor for Your Student
Wyzant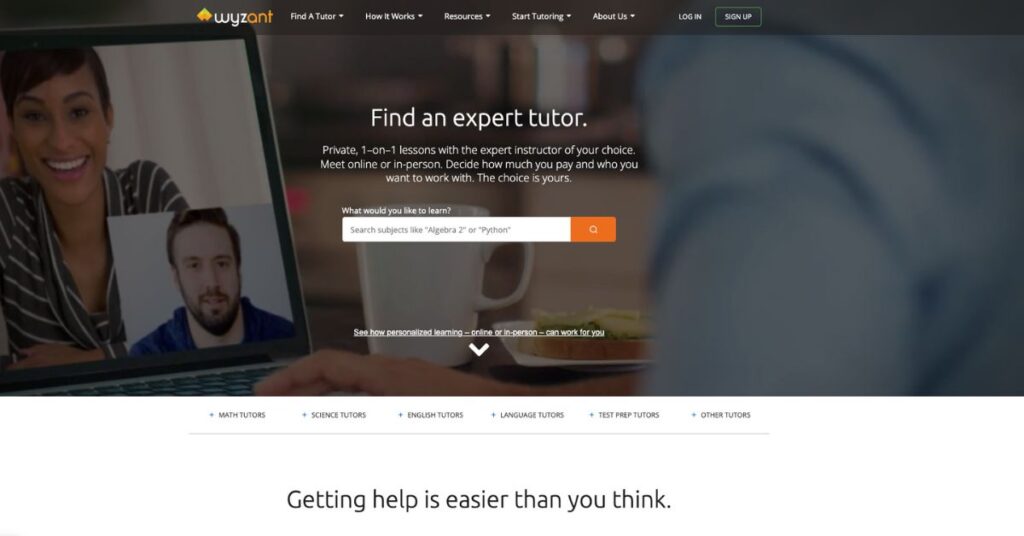 Wyzant is different from many of the other online physics tutoring services in this list because it is a marketplace for tutors. Users can browse through the 80,000 tutors on this platform and hone in on the physics tutors that align with their interests. Wyzant doesn't have a matching specialist, which may not appeal to everyone, but this platform is a great option for those who want complete control over the selection process. Another benefit of opting for Wyzant is that all tutors set their own rates. This means that families on a budget can find tutors who charge as little as $20 per hour. On the other hand, some Wyzant tutors charge up to $600 per hour.
Wyzant offers both online and in-person tutoring options. Because the network is so big, tutors don't have to go through any training. This means that the quality of teaching varies across the platform. Wyzant does offer a money-back guarantee on the first hour of your lesson if you decide it's not the right fit.
Pros
Budget-friendly tutoring options
Money-back guarantee
In-person and online tutoring options
Cons
Uneven quality of instruction across the platform
Choosing the right tutor can be time-consuming
Bottom Line: Wyzant is a great online platform for families who want to select their own tutors and for families looking for budget-friendly tutoring options. That said, due to this network's wide range of tutors, the quality varies from instructor to instructor.
Varsity Tutors
Varsity Tutors is one of the largest online tutoring platforms on the market. The St. Louis-based company has more than 40,000 tutors who teach lessons in more than 2,500 subjects. One of the downsides to this platform is its lack of rigorous standards for tutors. Tutors only need a high school degree to apply; they are not required to have a college degree or any previous teaching experience. Also, the rates paid to tutors in this network are much lower than those of most other tutoring companies. This makes it hard for Varsity Tutors to find and keep good tutors.
Physics students can attend either small group classes or participate in one-on-one tutoring. Varsity Tutors also offers Physics in Fun group classes, which are interactive, experiential courses that teach students how to set up and record experiments and learn about famous physicists. Another course, the Physics of Amusement Parks class, examines how amusement parks apply the laws of force and motion to create rides.
Pros
Extensive network of tutors
Small group classes available
Fun physics courses offered
Cons
Low education and training requirements for tutors
Overpriced
Quality differs from tutor to tutor
Bottom Line: Varsity Tutors offers various physics courses, including Physics in Fun group classes and the Physics of Amusement Park class. However, given their lower tutoring standards, this service has been deemed overpriced.
Chegg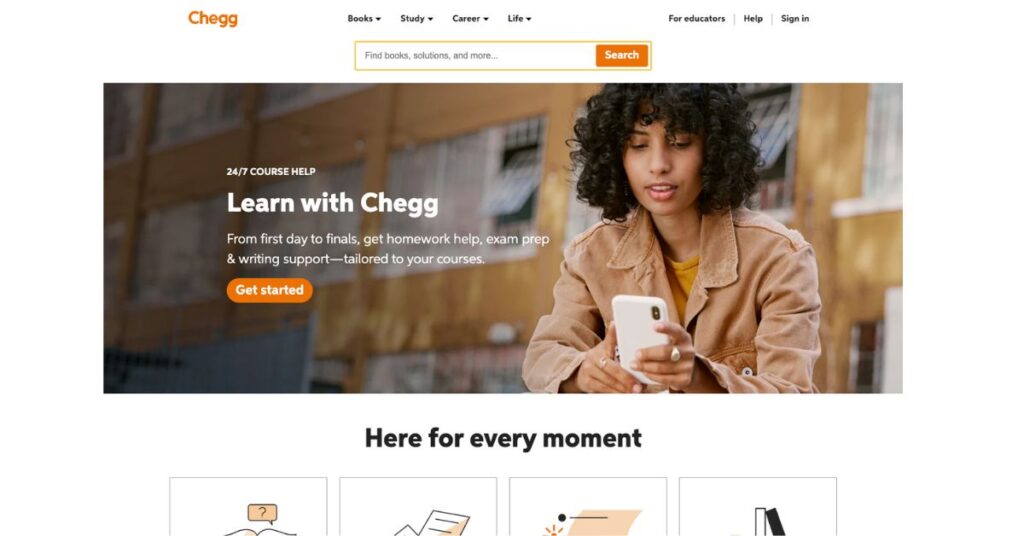 Chegg is designed as a platform for on-demand homework help. This unique tutoring option allows students with memberships to search through thousands of existing homework problems on their platform or upload a photo and ask an expert for help with a specific question. Tutors are also available 24/7 to provide students with immediate assistance. A membership to this platform is extremely affordable at only $15 per month. With the Chegg Study Pack subscription, students can post up to 20 physics questions monthly and receive a written step-by-step solution to the problem within 24 hours.
This platform is not designed for students looking for long-term assistance. There is no matching specialist, and tutors won't make individualized lesson plans for their students. But this platform is a great choice for independent students who sometimes need help with physics or who study late at night.
Pros
Affordable subscription
Students can receive help with specific physics problems within 24 hours
Cons
Written feedback is not always an effective way to learn
No education or training requirements for tutors
No opportunity to build long-term relationships with tutors
Bottom Line: Chegg is an online platform that provides on-demand access to homework solutions and assistance from tutors. While this company does not offer private tutoring options, it's budget-friendly for students who need occasional homework help.
TutorMe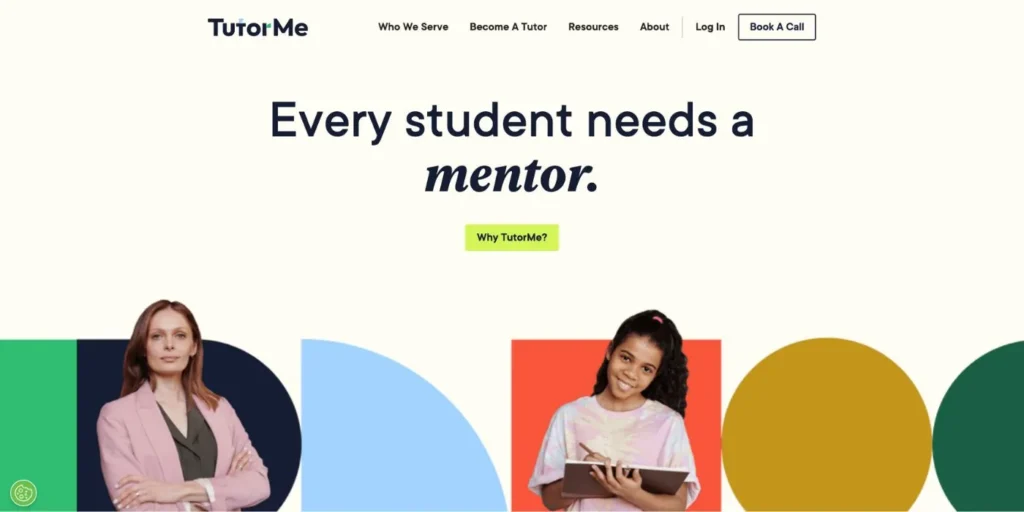 TutorMe is an online service that helps students with different goals and interests. Online classrooms are held in sessions with virtual whiteboards, screen sharing, a text editor, and either an audio or video chat. All lessons are recorded and made available afterward for students to use as study tools. Students and tutors are also given the option to rate each other afterward.
Various packages are available for students to purchase. Students can pay $69 per month for two hours or $119 per month for four hours. A pay-as-you-go option is also available, which costs $1 per minute.
When choosing teachers, TutorMe is very picky. It only hires tutors from the best universities, including Ivy League schools. Only 4% of tutors are accepted into the TutorMe network. While there is no full money-back guarantee offered, parents can sign up for 30 minutes of free tutoring to test out this service.
Pros
High-quality tutors
Various packages available
Innovative technology
Free 30 minutes of tutoring
Cons
Rating system may be taken advantage of
Bottom Line: TutorMe is an online tutoring service that offers private tutoring and on-demand homework help from high-quality instructors. Each online classroom is equipped with virtual whiteboards, screen sharing, a text editor, and either an audio or video chat, depending on the student's preference.
How to Find the Right Online Physics Tutor
Finding the right online physics for you can be a time-consuming and stressful process. Here is a criteria to keep in mind during your search:
Use a reputable online tutoring platform
Do some digging into the online tutoring platforms you are considering. Look for information about how long this platform has been around and the process it uses to hire its tutors. While some platforms have a strict vetting process when hiring tutors, like Learner and TutorMe, others, like Varsity Tutors, have a very low bar they set for their tutors. The more rigorous a platform is during its hiring process, the more assured you will be that you are working with an excellent online math tutoring service worth your time and money.
Check tutor credentials
Some platforms, like Wyzant and Varsity Tutors, have extremely extensive tutoring networks with tens of thousands of tutors. With Wyzant, clients will even have the opportunity to select their own tutor from the network. If you are in a situation where you are selecting the tutor yourself, make sure to look carefully at a tutor's profile. Pay attention to their education, background, and experience. Ideally, your child's private tutor will have experience teaching physics to students at the same age and skill level as your child.
Read reviews and ratings
A tutor profile is important for looking at information such as education, certifications, and teaching experience, but it's not the be-all and end-all. Reading tutor reviews and ratings is a great way to get a feel for what the tutor is like behind their profile. Previous and current clients will honestly discuss the details of their experience working with an instructor, which will be details you could never glean from a resume. Many customer reviews will give insight into the tutor's personality, philosophy, and success rate.
Ask for recommendations
One of the best ways to find a tutor you can trust is through a personal recommendation or referral. Put the word out in various communities you are a part of, especially in networks with fellow parents. It is also worthwhile to check in with your child's physics tutor. They will be able to suggest some teachers and help you figure out which one would be best for your child.
Conduct an interview
There's no better way to gauge a tutor's overall personality and demeanor than through a phone call. Once you've narrowed down your tutors to just a few candidates, ask if they would be willing to do a short interview on the phone. Write down a list of questions you want to ask them, including information that they did not disclose in their profile, such as tutoring philosophy, approach, availability, and cost. You can also ask your instructor situational questions, such as asking if they could walk you through what a hypothetical physics lesson might look like.
How to Choose the Best Online Physics Tutoring Service
You may be wondering: out of all the physics tutoring services available online, how did we narrow it down to these five? Here are the criteria that guided us through this process:
Quality of tutors
The tutors are one of, if not the most, important parts of an online tutoring service. A tutoring service could have the best matching system and the most innovative technology, but if its tutors are ineffective, then its service will be too. We looked at various tutoring services' tutoring standards and hiring processes, selecting companies that required tutors to have degrees in their fields, teaching experience, and relevant certifications.
Customized learning plans
Some online tutoring services offer on-demand homework help, while others match you with a long-term physics tutor. If you are searching for a private tutor, you want to select a service that offers customized lesson plans. The main thing that makes private tutoring different from learning in a classroom is that lesson plans are made for each student. Your child has the best chance of doing well in school when lessons are tailored to fit their strengths, weaknesses, learning style, interests, and personality.
Availability and flexibility
If you have middle school or high school students, or even college students, there's a strong chance they have a busy schedule filled with homework, extracurriculars, and an after-school job. If that is the case, they may not have time to squeeze in an hour of tutoring on a weekday after school. Look for companies that offer tutoring sessions at irregular hours, such as early mornings, nights, and weekends. Also, consider the type of tutoring format that would best benefit your child. For instance, if your child just needs help with occasional questions, look for a service that offers on-demand assistance or a pay-as-you-go model.
Communication and feedback
When it comes to your child's physics education, you want to be kept in the loop as much as possible. Staying updated on their progress will allow you to take action when needed. For instance, if your child has made significant academic strides, you may want to decrease your online physics lessons from twice a week to once a week. Look for tutoring services that offer regular feedback sessions or have a way for parents and family members to get updates on their child's progress.
Technology and resources
For a long time, online tutoring was considered a backup option to in-person tutoring. But today, many online tutoring companies have found ways to make online tutoring just as good, if not a better, option than in-person tutoring through the use of innovative technology. Check out tutoring services that use virtual whiteboards, video, audio, and recording tools to improve the learning experience. Some online tutoring services will also provide additional learning resources on their websites, including pre-recorded physics lessons in which students can participate.
Benefits of Online Physics Tutoring
There are many benefits to getting physics help online instead of in person or in a classroom. Here are some of the ways your child can benefit from this experience:
Convenience
Getting to and from a tutoring center or an instructor's home is one of the worst things about in-person tutoring. If your commute is 30 minutes, this could almost double the time commitment you make to tutoring on a weekly basis. Online tutoring saves you time and money by completely eliminating the need to commute. You can schedule tutoring sessions in a school classroom that isn't being used or in your bedroom, whichever is more convenient.
Personalization
In a physics classroom, teachers must create lesson plans that best suit most students. But what happens if your child is one of the handful of students not targeted? That's where private tutoring comes in. Private tutors have the opportunity to create lesson plans that best suit one student's needs. This means that they can focus on the areas where your child needs the most help and skip over the ideas they already know well. They can even go the extra mile and revolve practice physics questions around your child's interests and hobbies.
Access to a wider range of tutors
Whether you live in a small town or a large metropolis, finding a physics tutor can be challenging. When it comes to online tutoring, geography isn't a factor. You could work with someone just down the street from you or across the country, all from the comfort of your own home. This broadens your candidate pool significantly, allowing you to be selective in hiring. For instance, if your child is taking AP physics and really struggling with quantum physics, hire a tutor who has previously taught AP physics before.
More affordable
There are many reasons why online tutoring tends to be more affordable than in-person tutoring. In-person tutoring requires physical space, often incurring additional costs such as rent, utilities, and maintenance. Additionally, in-person tutors may have to travel to their students' homes or meet them in a public location, which adds travel expenses and time efficiency costs to their service. Lastly, there is typically a lot more competition with online tutoring and less demand, which leads to lower online tutoring rates.
Technology integration
Many parents worry that online tutoring won't be as interactive or as engaging for students as in-person tutoring. But with the help of technology, tutoring services have come up with creative ways to make physics lessons fun and interesting online. Tutors can help students learn better by using different tools and methods, such as interactive whiteboards, video conferencing, and educational games.
Take the Matchmaking Quiz to Find the Best Physics Tutor for Your Student
Frequently Asked Questions
What are online physics tutoring services?
Online physics tutoring services are platforms that provide personalized physics tutoring lessons virtually. These services are designed to help students of all levels, from high school to college and beyond, improve their understanding of physics concepts and excel in their coursework.
Who should use online physics tutoring services?
Online physics tutoring can be helpful for students who need extra help to do well in their physics classes. An online physics tutor can help students who want more personalized lessons, are studying for physics tests, or are having trouble with their coursework.
How much do online physics tutoring services cost?
Many online physics tutors determine their own rates based on education, experience, and credentials. Generally speaking, online physics tutors will cost anywhere between $30 and $100 per hour. Some online tutoring services will offer packages where you can sign up for a set number of monthly hours.
What should you look for in online physics tutoring services?
When choosing an online service, you should think about many things, such as the quality of the tutors, the technology and resources available, and how the service communicates with you and gives you feedback. You should also consider what type of tutoring assistance you need: long-term or on-demand help.
What are the pros of using online physics tutoring services?
There are many benefits to using an online physics tutoring service. Online tutoring is easier and cheaper than tutoring in person, and you can get help from tutors all over the country. Thanks to innovative technology, many people no longer view online tutoring as an alternative to in-person tutoring.
What are the cons of using online physics tutoring services?
Some students, especially younger ones or those who have learning disabilities, may find it hard to stay interested in an online tutoring session. If you think your child will struggle to stay engaged by looking at a screen, you may want to consider in-person tutoring options.