5 Best Online Precalculus Tutoring Services
ScholarshipInstitute.org is reader-supported. When you buy through links on our site, we may earn a commission. Learn more.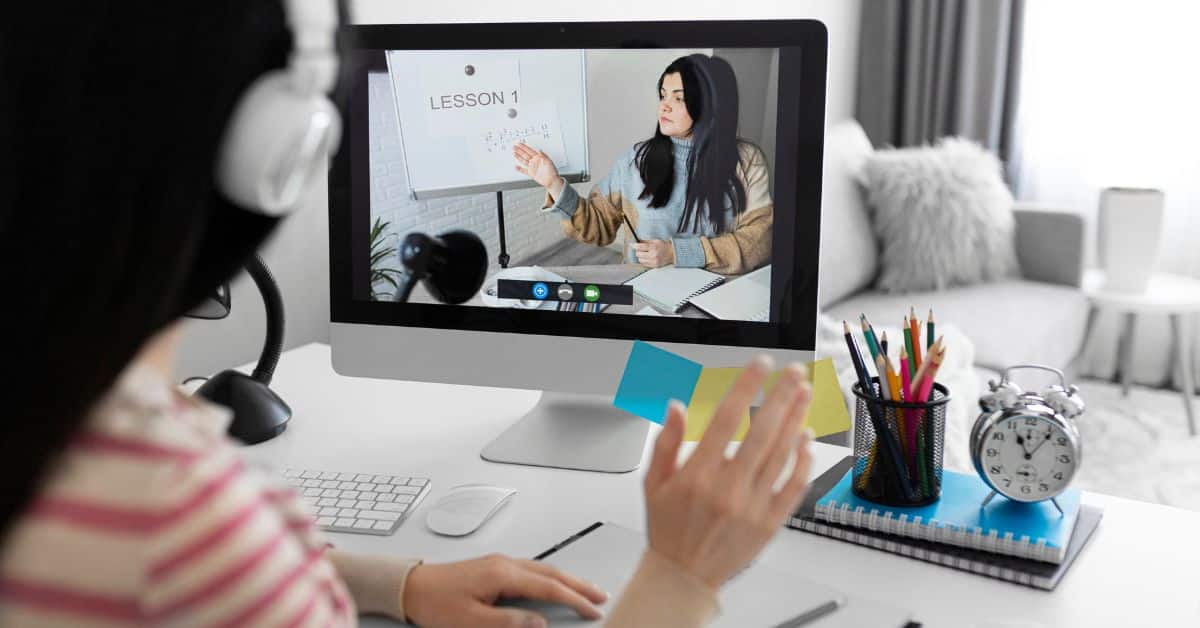 High school is full of new experiences for incoming freshmen. Between new classmates and a new schedule, the last thing you want your student to be worried about is their grades. Tutoring is a very useful tool for students to not only catch up or stay on track with the pace of their classes but to get ahead as well.
Despite the benefit, students don't always have access to individual or even group tutoring through their school.
If you have found that your student needs some help with their coursework for whatever reason, you should consider using an online tutoring service. These services connect you with experts in different fields, like precalculus, who can meet with your student around their schedule.
There are a lot of online tutoring service providers out there, so it is important to compare what each provider offers. Hopefully, we can provide you with everything you need to make the best decision for your student!
Learner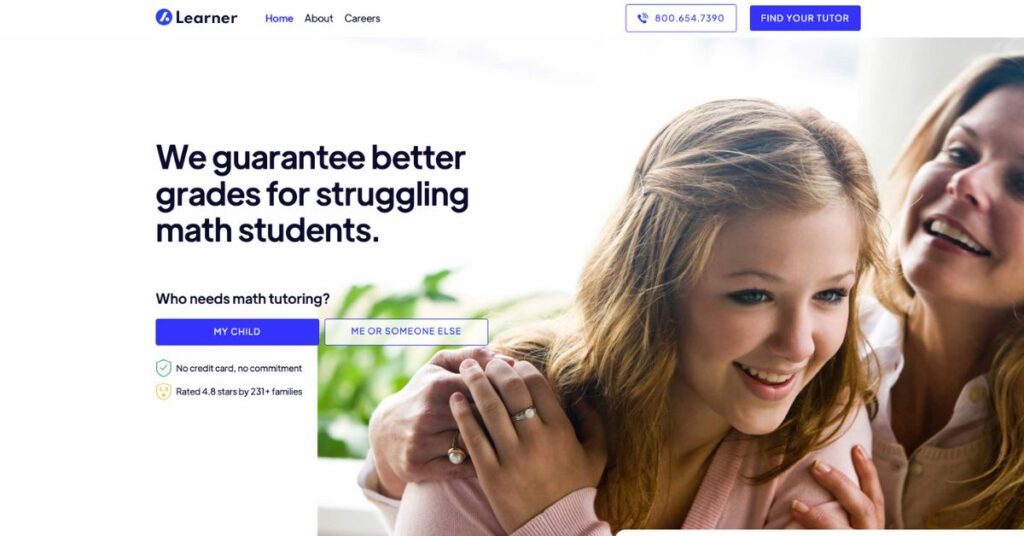 With an advanced learning platform and thorough matching quiz, Learner is not only an effective but one of the best online tutoring platforms available. It is incredibly simple for students and their families to get started with a matching quiz that takes into account not only the student's ability but their personality and schedule as well.
Regardless of the student's ability or schedule, they will have access to a quality tutor that they can feel comfortable around and learn from. This is a perfect option for parents who need affordable tutoring without sacrificing quality for their students.
After each session, your precalculus tutor will provide feedback about how the student is progressing. This will include the things that they are excelling at as well as what they are struggling with. Students will also have a recording of each session made available to them, so they can go back and review any session they need to as often as they want.
Learner also offers a full satisfaction guarantee and every first tutoring session is free for clients.
Pros
Tutors provide feedback after each session
Students can review past sessions
Great tutor matching
Price is affordable
Cons
No in-person tutoring available at this time
With superior tutors, affordable hourly rates, a full satisfaction guarantee, a thorough tutoring matching process, and innovative virtual tutoring features, Learner is one of the best online precalculus tutoring services available today.
Wyzant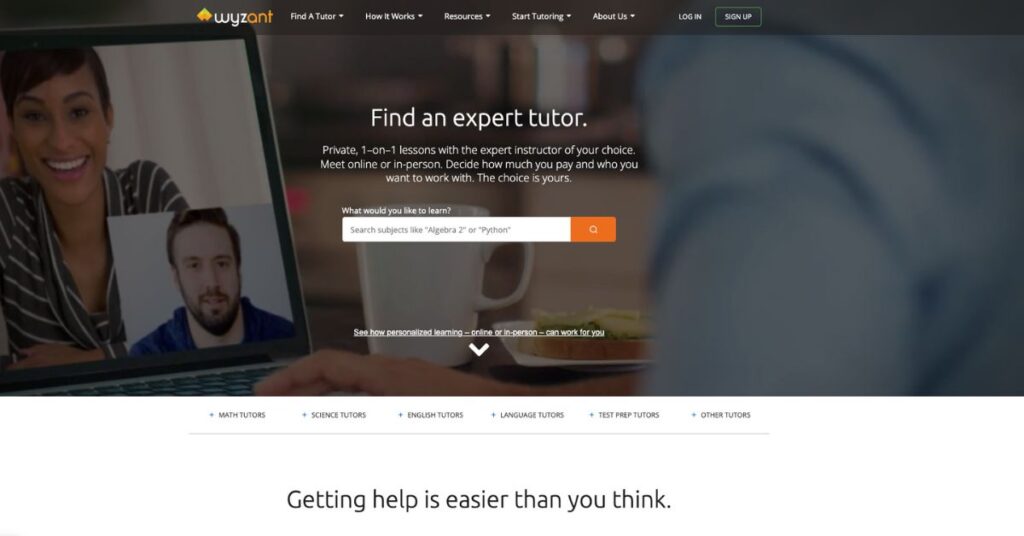 Having trouble in class and think you could benefit from a more individualized approached? Wyzant is just the platform for you.
This tutoring provider prides itself on connecting students with experts who can help you keep up in your precalculus class. To get started, students must answer a set of both personal and academic questions about what they need. Once you finish the questionnaire, you will be able to choose a tutor from a list.
This allows you to compare things like hourly rate and other students reviews before you make any sort of commitment. Once you choose a tutor that you like, you can meet with them to book you first session.
There is effort made up front to help you have a successful first session. However, if by chance you are not satisfied with you first session, it is free with Wyzants "Good Fit Guarantee." Once you find a tutor you want to continue working with, you will not be required to pay for a subscription. You will only have to pay for the hours you use.
Admittedly, the responsibility of sifting through the list of available tutors is placed on you, but you have a diverse list to choose from to fit your schedule and budget.
Pros
1-on1 tutoring sessions
Can compare hourly rates and availability
Good Fit Guarantee
No subscription requirement
In-person and virtual options
Cons
Quiz will not match you with a short list of tutors
For the best individual tutoring experience and a Good Fit Guarantee, Wyzant is the tutoring service for you!
Varsity Tutors
Of this list of tutoring providers, varsity Tutors has some unique benefits for their students. This provider has platforms that accommodate students looking to work with a tutor long-term and those who may only need help sporadically or irregularly. The Instant Tutoring feature connects students with a precalculus expert who can answer a question or two while practicing problems or completing homework. This is an excellent option for students who have afterschool commitments like a part-time job or extracurricular activity.
If you are ready and financially able to work with a tutor regularly, Varsity Tutors can help you get set up with one easily! To get started, the student will meet with one of their education consultants and answer some personal and academic questions. The consultant will use the student's responses to match them with an expert who is a good fit for them.
It is also important to mention that you will not be given any information related to pricing until the student has provided their address and zip code.
Once you are matched with a precalculus tutor, sessions will take place through the Live Learning Platform. Lessons are also personalized to the student's needs while also being engaging.
In addition to individualized tutoring, free resources are available on the website for students to use while studying. Some of these include practice problems, flashcards, and practice tests.
Pros
Individual sessions
Matched with an expert by consultant
Platforms for regular and irregular sessions
Free resources for studying
Cons
Pricing information will not be provided until an address is given
This is an excellent service for students with all types of schedules who still need quality tutoring.
The Princeton Review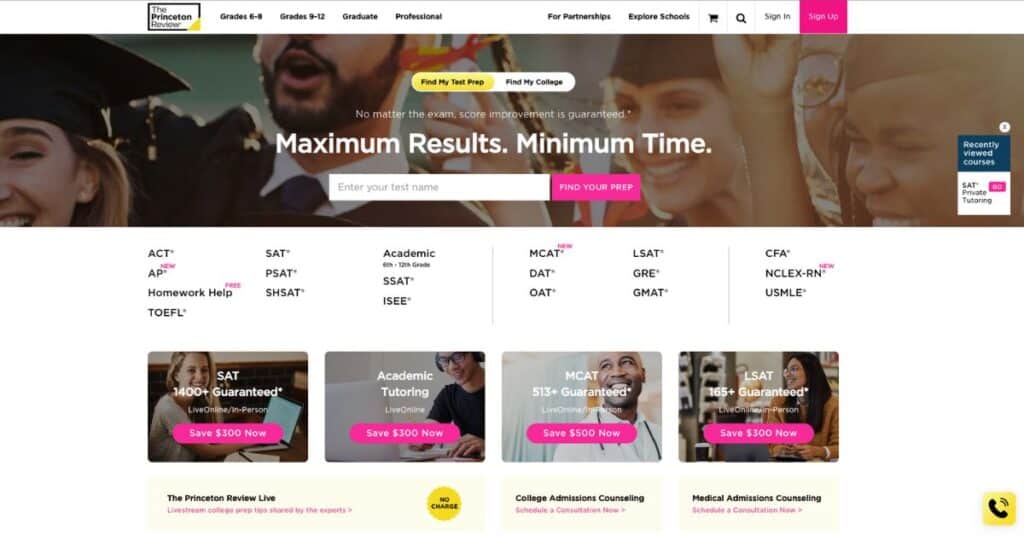 The Princeton Review is a very popular test preparation service. If you have never heard of the tutoring services this company provides, you have likely seen some of the test prep workbooks in your local bookstore.
The Princeton Review not only provides tutoring services for students but also guarantees that students will get higher grades after receiving tutoring. If you are curious but not ready to sign up, you can use their free trial to see if their service is what you're looking for.
When you are ready to make a financial investment in the service for your student, there are two sets of subscriptions you can choose from, one for students who will work with their tutor irregularly and another for those who need regular tutoring. Subscribing to any of the plans will allow you to enjoy some features, including:
Tutors that are available 24/7
On-demand sessions
Access on mobile, tablet, and desktop
Experts in 80+ subjects
Ability to change/cancel the plan anytime
There are three "flexible" plans. Students can choose to use 1 hour of tutoring a month for $39.99, 3 hours of tutoring a month for $103.49, or 5 hours of tutoring a month for $152.99. The three regular plans include more hours. Students can use 10 hours of tutoring for a six-month period for $349.99, 30 hours in six months for $849.99, and 50 hours in six months for $1,299.99.
Also, Princeton Review's guarantee that a student's grade will increase if they use their tutoring is limited, so it would be wise to review those restrictions before subscribing.
Pros
All plans come with useful features
Free trial
Variety of plans that to students with different availability
The Princeton Review has a lot of resources available for students for test prep and outside studying for class and is a great choice for students who would like to try the service out before they buy a subscription.
Chegg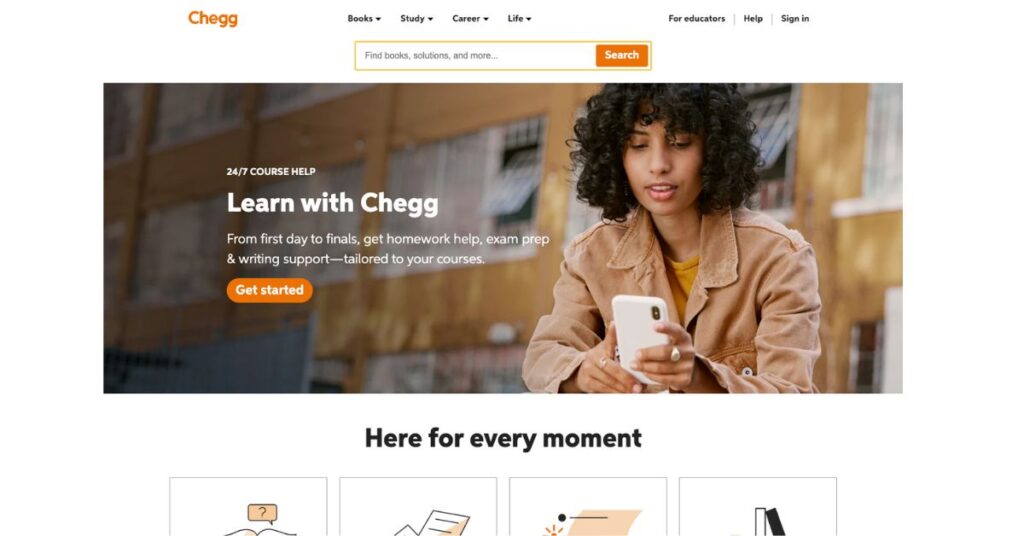 Chegg is another popular choice among tutoring services, but it has a couple of features that set it apart from the rest.
The standout feature of Chegg's platform is its online equation solver. This program allows students to insert a math problem that they need to be solved and get a step-by-step guide to the correct answer. The platform also has a graphing calculator.
There are a lot of solved practice problems available to compare answers, but tutors in this network are available 24/7 for students to ask questions.
Subscription plans with Chegg start around $15 a month for Chegg Study. This plan gives students access to video walkthroughs and practice sets, select textbook solutions, and Chegg experts. The Math Solver gives users unlimited solutions and detailed explanations for problems that are difficult, and access to the graphing calculator cost about $10 a month.
As you can probably guess, this service is great for students who don't need regular, hour-long tutoring sessions. But, Chegg is a great choice for students who are looking for cost-effective, as-needed help from experts.
Pros
Subscription plan is great for students who need help sporadically
Affordable
Math Solver and graphing calculator
Step-by-step guide for solved problems
Cons
Not the best choice for students who need regular, extended sessions
Chegg is a useful and affordable test prep service for students who need help with practice problems while studying for exams. The
How to find the right online precalculus tutor for your needs
Now, you know where to find a precalculus tutor, but how can you be sure that you are finding and choosing the best one for your student? Even if you use a tutoring service that matches you with a tutor, there a few things you can look out for to make sure that you find the perfect match.
Teaching Style
Teachers of any type have their own unique way they engage their students in the material their teaching. How your student prefers to learn needs to match up with how their tutor teaches. For example, if your student thrives using guided practice and their tutor relies on lectures to teach, you may find that their tutoring sessions will be unsuccessful.
Personailty
However smart they are, tutors are still people! They have different interests and quicks that can really be an asset when it comes to providing a comfortable learning environment for the student. This is a big reason why meeting with your tutor prior to the first session is so important. This initial meeting is a great time to scope out your tutor's personality while asking about some of their other qualifications.
Availability
Not only do you have to carve out time in your student's schedule, but you must pick a tutor who is available at the same time your student is. You also should consider whether your student will need extra time outside of their regular session for quick questions.
Teaching Experience and Education
Experience and education is a qualification where more is not always better. Of course, you want someone who knows precalculus and has the experience to teach it well, and tutors with higher education, particularly those with degrees in education, may have better teaching strategies. But, the more experience and degrees your tutor has, the higher their hourly rate is likely to be.
Reviews from Past Students
If you're trying to choose between two or three tutors, knowing how previous students felt about working with them can be helpful information. Remember, there may be unsatisfied students who leave reviews. Look for relatively consistent positive reviews that are detailed to base your final decision on.
Online tutoring vs In person tutoring
Both online and in-person tutoring both have their own advantages and disadvantages, and understanding what they are can help you pick the best method of tutoring for your student.
Online tutoring has the advantage of bringing your tutor wherever you are. Students and their families dont have to rush across town right afterschool to get to their tutoring session. If they have a stable internet connection and a laptop or phone, they are ready to go.
Depending on what tutoring service you use, your student can have access to recordings of their sessions to refer back to if they need to see a problem get worked again, and the service provider might have additional resources that the student may find helpful.
Despite the benefits, there are some major drawbacks to online tutoring. Not every student has access to a laptop or phone to do virtual tutoring. Even if you have the technology needed, not everyone has a quiet, secluded place in their home to work.
In-person tutoring is a great choice for students who enjoy sitting face-to-face with their instructors or don't have a quiet place at home to study. Students with less chaotic schedules may favor in-person tutoring as they have the time to drive to and from tutoring sessions.
Benefits of online precalculus tutoring
Tutoring in general is very beneficial to students. Getting tutoring online provides many benefits as well.
One-on-one attention
Classrooms are a great place for students to learn collaborative skills especially when it comes to learning new things. But, sometimes learning in a group, especially large groups, can leave individuals with unanswered questions if the other students don't have the same questions .Private tutoring provides students with the opportunity to have the sole attention of an instructor to work on their personal precalculus struggles.
Individualized practice
The switch from algebraic concepts to thinking in the realm of calculus can be difficult for students to make. And while working through problems with a group can be beneficial for students, individual tutoring sessions give the student an opportunity to identify and go over skills that they need to succeed in a precalculus class.
Convenience
Because there are so many ways to have access to the internet, virtual tutoring can be done from pretty much anywhere. Students can take their tutors with them on vacation, between school and home, or anywhere else.
Fewer distractions
In-person tutoring, especially if other students are present, can provide many opportunities for them to get distracted. Instead of being required to go to another place to get tutoring, students can choose a quiet and comfortable environment where they feel they can focus best.
Availability
Students are busy people. Between extracurricular activities and part-time jobs, their schedules can be variable throughout the week if not day-to-day. Using online tutoring platforms allows students to pick tutors according to their schedule instead of the other way around.
How we chose the best online precalculus tutoring services
There are more than a handful of online tutoring platforms with precalculus experts, but not all of these platforms have the same features or benefits for their users. Students and their families have different needs, and we wanted a list of providers that have a network of experienced and qualified tutors while also catering to these diverse needs.
We wanted to include online tutoring services that can cater to students who needed regular sessions and those who could accommodate students who may only need help with a problem or two throughout the week. The ones on our lists can do both or one or the other.
We also wanted to include tutoring services that offer a matching service to make it easier for you to find the best tutor for your student. There are also services that have their own platforms that make the tutoring session easier or provide extra resources for the student.
Our list contains online precalculus tutoring providers that are different without sacrificing quality, so you are sure to find at least one that fits your student's needs.
Frequently Asked Questions
There are a lot of things to learn when it comes to online tutoring, so it is not uncommon for those who are considering using the service for the first time to have questions. One of yours might be answer here already.
What are online precalculus tutoring services?
Online tutoring services are programs that are available online for students to get help with an academic subject or other skills. Tutors often meet student for sessions online exclusively or can be available for both virtual or in-person meetings. Online tutors, just like in-person tutors, can either present new topics that the student hasn't studied before or content that they have gone over in class already.
Who should use online precalculus tutoring services?
Students who are struggling with precalculus should use online tutoring, especially if they have extracurricular activities that take up a good portion of their schedule. Even though tutoring is a great option for students who need extra help to keep up, online tutoring is useful for students who want to get ahead as well.
How much do online precalculus tutoring services cost?
This largely depends on the online tutoring service provider and the tutor that you use. If your tutor is part of a network of tutors that is managed by a larger company, you may have to pay a subscription price for access to that network. Also, different tutors will have different rates on qualifications like experience and level of education.
What should you look for in online precalculus tutoring services?
The three most important things to look for in online tutoring services are the cost to use the service, the vetting process for tutors, and who sets the availability of the tutors. Some tutoring services require you to purchase a subscription to have access to their network of tutors in addition to paying the tutor's rate. Understanding what you will be asked to pay for and what affects the costs, will help you stay within your budget and make the best decision for your student.
What are the pros of using online precalculus tutoring services?
There are a lot of benefits to using online tutoring services. There are numerous tutors working online across time zones. There are enough that you can fit your student's tutoring sessions within their schedule instead of having to change their schedule to accommodate the schedule of one or two tutors.
What are the cons of using online precalculus tutoring services?
The biggest drawback of online tutoring is that it requires that a student must have access to a computer in order to use the service. Students also may have to learn a new learning platform or application in order to get the most out of each session. Finally, students may not have a workspace that is quiet with a stable internet connection which makes focusing on the lesson difficult.
What should I look for in an online precalculus tutoring provider?
One major thing you should look into is how the provider vets the tutors they have in their network and how they perform once they join. Some things you should ask are:
How many years of experience do have to have?
What do their reviews from previous students and their families look like?
What level of education do they have to reach in order to join?