5 Best GMAT Prep Course Reviews of 2021 | Take Advantage Of Our Top Recommendations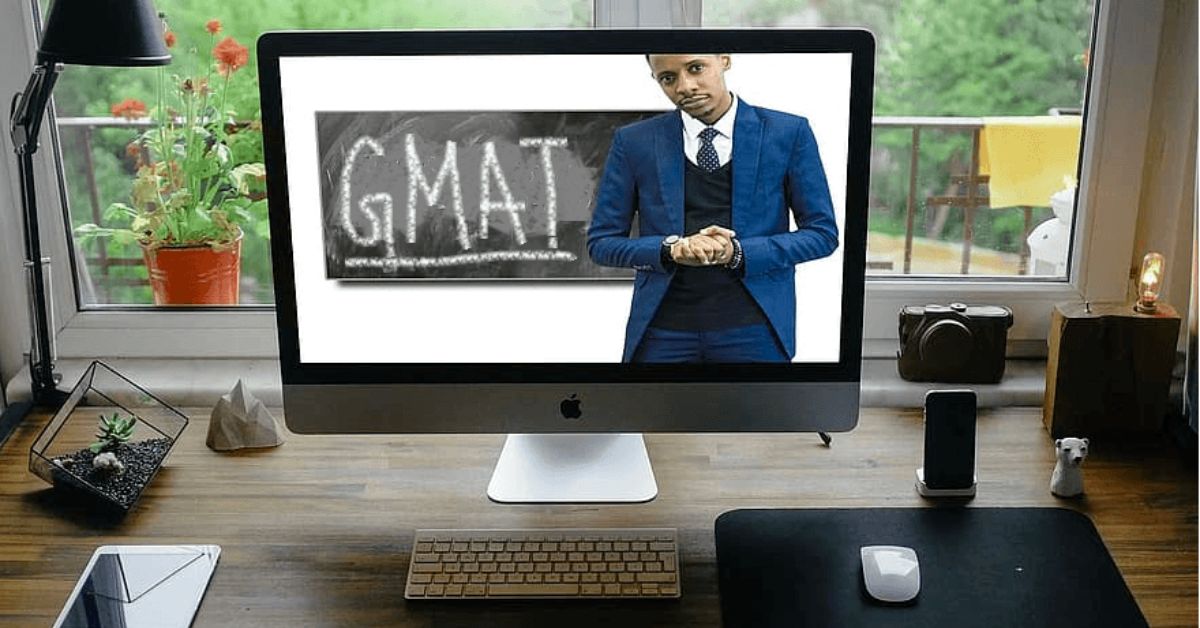 The GMAT is a big deal. You are going to need a lot of studying in order to successfully pass the exam. To ensure this happens, you need to seriously consider investing in the best GMAT prep course available to you. In the following guide, I will show you what you need to know to prepare for the GMAT, as well as the courses you can trust to get you to the finish line. To help make this process easier on you, I compiled this quick and easy read.
You will soon be ready for taking the GMAT exam with confidence with this official guide for your GMAT test prep. The strengths and weaknesses of the courses are all brought out in this article for you.
What Does a GMAT Contain?
Graduate Management Admission or GMAT is a standardized test that's created by the Graduate Management Admission Council. It the first step to get MBA admissions in any business school or so. The test basically constructed with four sections. An analytical writing assessment, an integrated reasoning section, and a verbal section. Students get three hours and seven minutes of test time.
Students (the test takers) get 30 minutes for the analytical section. Then, they get another 30 minutes of tutoring to work over 12 questions (often with multiple parts) on the integrated reasoning section.
In the end, they are given 62 minutes to work through 31 questions in the quantitative reasoning or critical reasoning section and more 36 questions with 65 minutes in hand for the verbal or reading comprehension section.
Let's describe the sections a little for you. First, we have the quantitative and verbal sections of the GMAT, which are both multiple-choice questions. These questions are administered in the computer-adaptive format, adjusting to a student's ability.
Test takers are presented with questions of average difficulty at the start of the quantitative and verbal sections. And as you answer them correctly, the computer will present you with increasingly difficult questions. If you answer the questions incorrectly, the computer will present you with questions of decreasing difficulty.
This is an ongoing process until the test taker completes each of the sections. At that point, the computer will have an accurate assessment of the test tasker's ability in that subject and come up with a raw score for each section.
Best GMAT Prep Courses Review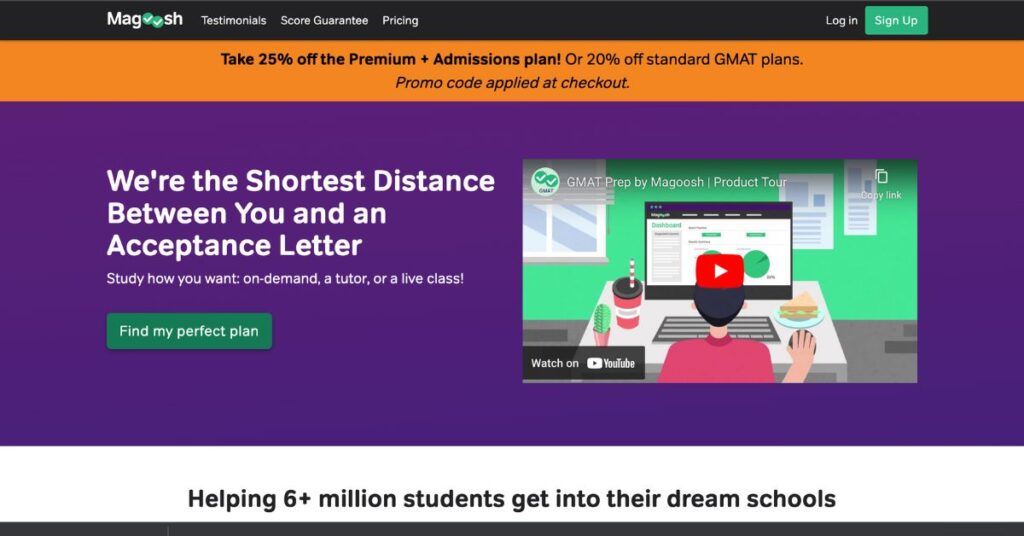 Features
Affordable course options to ensure everyone has a chance to succeed
Tons of GMAT practice questions to get you ready for the GMAT test
Guaranteed to see a point improvement of at least 50
Offers lots of video lessons available to help you learn
1 year or months of access for better learning
Good old Magoosh. I'm a big supporter of theirs, and for good reason. They consistently offer high-quality content that is proven to benefit those who invest in it. My Magoosh GMAT review was an easy one, as I'm sold on their ability to help you do your very best when it comes to testing time.
Magoosh GMAT courses offer your money back if you don't see an improvement in your GMAT score. With promises like that, you can rest assured that you're getting training at the highest level.
Depending on your skill level and personal needs, Magoosh GMAT offers both a self-paced course and guided study courses. Every section of the GMAT is covered in great detail to ensure that you don't miss out on anything.
Looking to be tutored during the time spent in your course? Magoosh has you covered there, as well. They have highly-trained experts who will help you study for the GMAT to ensure you get an acceptable and best score. Now that's the kind of commitment you want in any GMAT test prep course.
And to make doubly sure that you are ready for the GMAT, with Magoosh GMAT prep courses you'll have access to nearly 1,300 practice questions regarding sentence correction and other stuff. These help to give you the confidence necessary to succeed on test day.
Another big bonus is the pricing structure. Magoosh's GMAT courses are affordable, letting a wide range of people take them without fear of being excluded from getting the study they need.
Things We Liked
Things We Didn't Like
– Money-back guarantee
– Best practice for the best prep
– Video-lessons
– Private tutoring by GMAT tutor
– Offers only 2 practice exams in this online course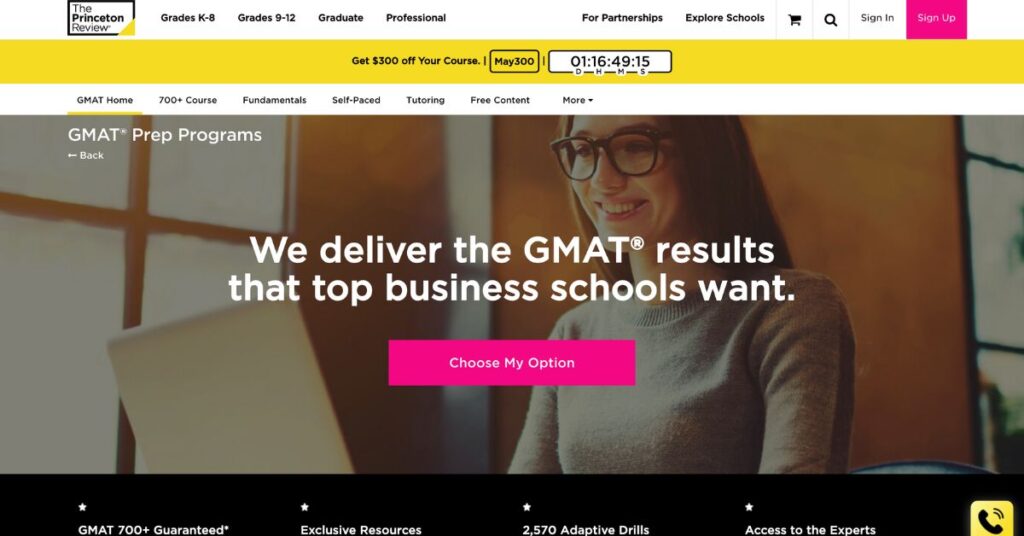 Features
Lots of experience to ensure you're getting the best training
Plenty of content to help you study for GMAT
Professional-led course/courses with proven results
Affordable practice test so that everyone gets a chance
Offers increasing score guarantee on the exam
The Princeton Review is another stellar course/courses that offer incredible benefits. With nearly 40 years of experience to back them up, you're sure to get some of the best training around.
Like Magoosh, Princeton Review too offers money-back to those who don't see an improvement in their score. But when you consider all that the Princeton Review GMAT course/courses provide, it's easy to see why this doesn't happen often.
Not only that, you have the option of going through your Princeton Review GMAT courses all over again if you don't get the outcome you were hoping for on the GMAT test. That's pretty telling of Princeton Review. Their confidence in their ability to mold you into a success.
You're getting access to a wealth of knowledge from instructors who provide professional teaching, tutoring, and coaching. You'll also appreciate the wide range of classes offered to fit your learning needs.
I'm very fond of the practice test approach of Princeton Review. When you invest in them, you get no less than 10 GMAT practice tests to hone your test-taking skills. Moreover, you can look forward to sinking your teeth into more than 4,000 practice questions.
The best GMAT prep course/courses are going to have a focus on every area of the study found within the exam. And that's exactly what you find with the Princeton Review. This gives you a far greater chance of passing the exam with flying colors.
Perhaps most impressive is the pricing. Princeton Review blew me away with their affordable GMAT classes. This is hands-down one of the best values you'll ever come across.
My advice? Put a pin in it and keep it at the top of your list. You're getting some of the best training you could ever hope for when it comes to the GMAT. You'd do well to seriously consider their offer.
Things We Liked
Things We Didn't Like
– Money-back guarantee
– Highly-trusted
– Experienced
– Affordable
– Limited availability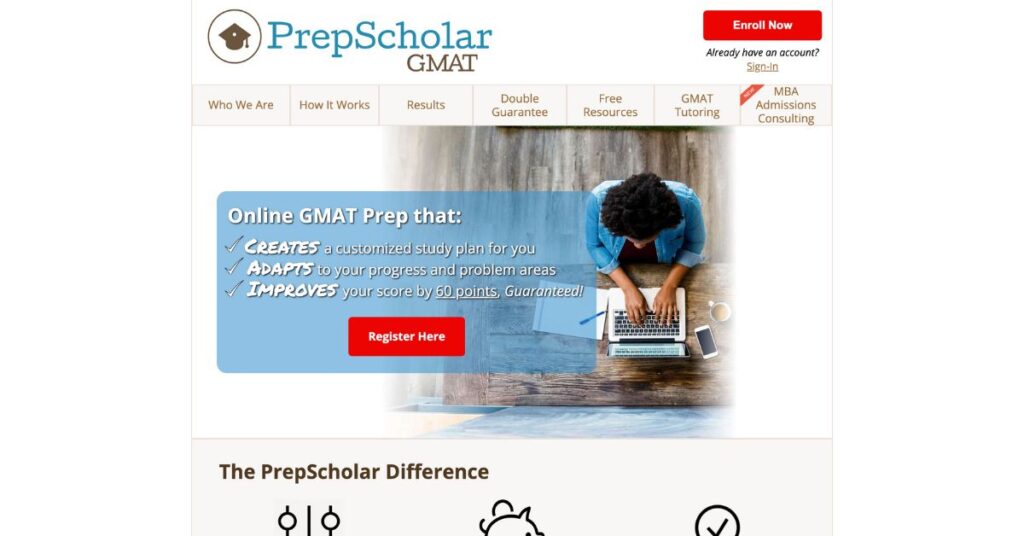 Features
Two courses, both of which are highly affordable
Lots of practice questions to ensure success
Diagnostic tools that help target weak areas
Guaranteed increase of 60 points or more
Free GMAT course trial offered to make sure it's for you
Looking for GMAT classes that are affordable and come with a guarantee? PrepScholar GMAT courses are worthy of your attention. They provide exceptional content that goes a long way in ensuring your success.
I like that you can choose between either three or four months of schooling. This is a great way to limit the number of people in a class by offering tailored courses. Each one provides some of the very best GMAT study materials I've seen.
The former includes over 800 practice questions, while the latter delivers 1,200. Regardless of which one you choose, that's a fair amount of practice coming your way. Each one is answered in great detail so you know what to expect from the real test.
Both plans are very reasonably priced, too. I like how affordable PrepScholar has made these courses. They are accessible to nearly everyone who wishes to improve their chances of passing.
You get to dive into strategy lessons that help you become more acclimated to the actual test. Each course/courses will help to identify any areas that might need improvement over another. By knowing where you're lacking, you can target those specific areas to ensure that you only get better.
Sure, three and four months isn't the greatest amount of time to cram for the GMAT. But if you're limited on time and need to get it all in quickly, PrepScholar is a great fit for your needs.
Things We Liked
Things We Didn't Like
– Lots of scopes in the practice tests
– Offers flexible plans with price
– Guaranteed
– One of the best and effective test prep courses
– Limited window to learn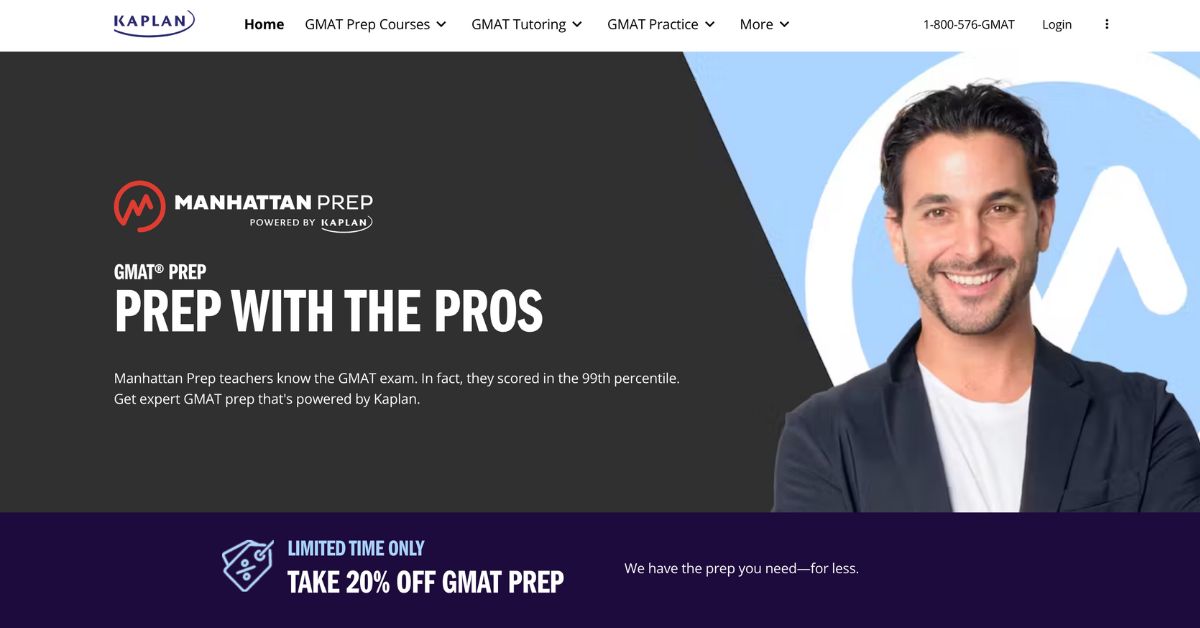 Features
A staggering number of practice questions to ensure your best prep
Excellent guarantees that work for you until you succeed
Offers plenty of GMAT study practice exams to prepare for test day
Hours of practice live online with practice tests to hone your skills
Hours of content to teach what matters
Anybody with schooling has heard of Kaplan. There's a reason their name is so widely known. They provide excellent services that are proven to be effective in improving test scores. Whether it's the SAT, LSAT, or GMAT, you can count on Kaplan to help you become a success.
If you prefer your courses to be self-paced, Kaplan GMAT prep is right up your alley. They guarantee their services by promising that you'll see a point improvement on your GMAT.
And if you don't score higher, Kaplan GMAT prep will refund you all of your money. But check this out. Let's say you take the test and score higher, but it's not as high as you were expecting. Kaplan GMAT will let you take the course all over again!
That should tell you they are confident in their ability on your score improvement. One way or another, they are going to work hard until you perform at your highest level. That's dedication, my friends.
Want lots of practice questions? You got them, to the tune of more than 5,000. And, you'll get a whopping nine practice exams to help you get ready. This is GMAT test prep at its finest.
Things We Liked
Things We Didn't Like
– Comprehensive price
– Offers video lessons
– Self-paced
– Robust
– Courses are costly in terms of price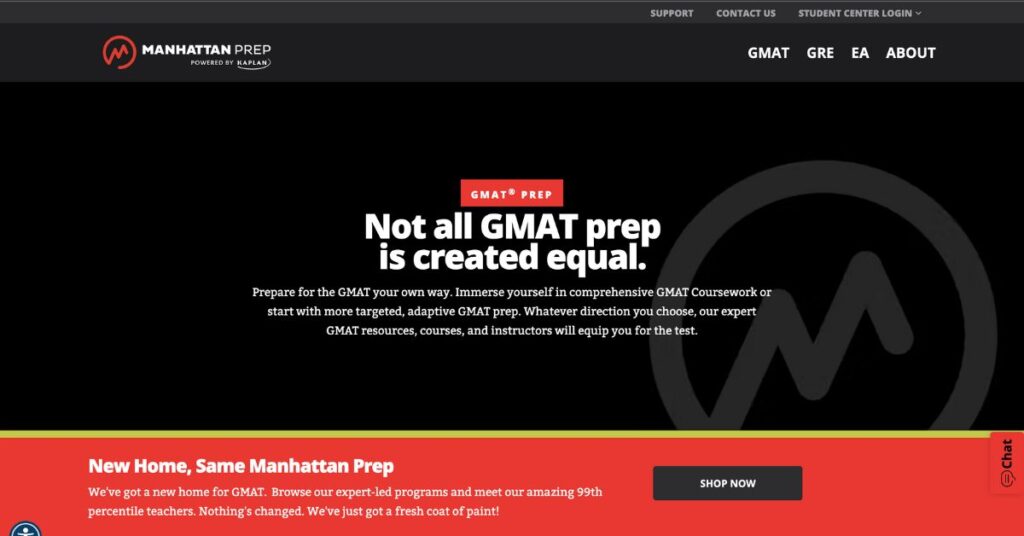 Features
Six GMAT practice exams to get you ready for test day
Free trial available make sure it's right for you
Six months of schooling for better results and best prep
Online GMAT prep course for greater convenience
Award-winning methods you can trust
Interested in an online GMAT prep course? Then you have found what you've been searching for with Manhattan Prep. GMAT classes aren't always accessible to those who have to travel to physical locations. This online course is for those students.
That's what makes Manhattan Prep such a valued addition to GMAT preparation. Whether from your smartphone, tablet, or computer, you'll get the schooling you need to learn the ropes of the actual exam with Manhattan Prep.
This flexible service prepares you by offering GMAT prep books, GMAT tutoring, practice test, and more. You're looking at six months as your total learning time, although extensions are available (for a price, of course).
And speaking of which, be ready to pay for the convenience that's provided by Manhattan. GMAT prep is typically an affordable service, but you're going to pay twice or thrice the price of the courses above.
Things We Liked
Things We Didn't Like
– Offers high-quality content
– Best Online GMAT prep
– Flexible
– Tutoring available by an online GMAT tutor
– Expensive price
– No guarantee
How Long are GMAT Prep Courses?
Studying for GMAT obviously will take a good amount of your time. You need to plan at least 2-3 months for your GMAT preparation. That means, at least 100-120 hours of reviewing material and practicing the materials regularly.
The best GMAT prep courses offer 3-6 months of average course time to get you ready for your GMAT. However, your effort is the only thing that will make those months effective for your GMAT.
Any top scorer on GMAT at least spent 120 hours on average for the test day over a period of time. You need to decide your length of study plan based on your specific situation. However, most of the students generally aim for sessions between 1-3 hours in a sitting.
So, let's see some study hour math, shall we? Suppose you are spending an average of 120 hours of your self-study time and then divide it over the course of the average ten weeks of studying. You'll get almost 12 hours per week of self-study time. That time is including your time spent on class sessions and private tutoring sessions by a GMAT tutor for the test.
And with equal distribution in your study plan, it'll take you about 2-3 hours per day, six days per week, and considering one day off per week. You need to create study schedules to be on the right path with your study plan.
Why Opt for a GMAT Prep Course?
There are a lot of course options out there, folks. I know it can get overwhelming when trying to decide which course to go with. But you're doing yourself a great disservice by not taking the time to thoroughly research each one.
A solid GMAT prep course is going to give you the skills you need to do well on your exam. No amount of schooling is enough when it comes to crucial tests like these. That's why it's important to study additional prep and work toward a higher score guarantee.
Believe me, that high GMAT score is going to stand out when it comes time for admissions. This is your time to shine your brightest so that you aren't overlooked. By studying for the GMAT and investing in a quality GMAT course, you're going to set the stage for years to come.
For Whom A GMAT Prep Course is for?
If you're a student who is about to apply for MBA programs, chances are that you'll need the GMAT exam. Most graduate business schools around the world require a GMAT score for admission.
However, an increasing number of schools accept the GRE General Test scores as an alternative to the GMAT. Even though there are schools without the requirement of GMAT score, they do welcome GMAT scores to help access an applicant's qualifications.
You'll notice that each graduate business school generates, develops, and implements its own policy that concerns the use of GMAT scores in making admission decisions. Many schools even combine the GMAT scores and undergraduate GPA to screen applicants.
Facts You Need to Consider
There are several facts that you need to consider before you select the best GMAT courses. The first and foremost thing that you need to keep in mind is the adjustability of the course with your learning style.
You see, every student has their own way of learning something new and they have their own strengths and weaknesses. Almost every student has their own unique learning style. That is their very own personal style. However, when a course matches according to students learning style and study schedules, that might be the ideal pathway for best GMAT preparation.
No matter how pricey or high-quality course you get for yourself, it won't be of any use if the course is not comfortable for you. All the top GMAT courses are usually set quite differently by every company that offers you the course.
Let's move on to the second factor that you need to keep in mind. You need to give yourself time and think if you want a GMAT online self-paced course or whether you want to sit in a prep classroom. Find out what kind of learner you are and what you need to gain from the program. Your comfort zone should be your first priority.
Also, you'd want to make sure about your timeline. Because you'll find the best courses with a strict timeline while others are quite flexible for you to focus on. It is highly recommended that you look for GMAT prep courses that provide you MCAT full-length practice tests for you to practice.
There are companies that even offer admissions consulting in order to provide an official guide you for GMAT. If you just keep these factors on your mind, finding the best GMAT prep courses will be a piece of cake for you.
Benefits of a GMAT Prep Course
The best GMAT prep courses are not designed just so you can pass the GMAT test. Experts put a lot of effort to design it as a standard course to help you get the best score. If you go with the flow of your prep course accordingly, you might even find yourself doing a higher score than your expected GMAT score.
There are even prep courses that even make sure to help you in your score improvement guarantee or they assure you a refund. Even some courses allow you to redo them over and over for free if your score isn't up to mark.
There are online courses that offer you the best self-paced test prep. These online courses might be the best GMAT prep courses if you have to spend more time at home. These also make your GMAT test prep easier for you by saving a lot of your time.
How We Reviewed GMAT Prep Courses Online
When it came time to select the best GMAT prep courses, we looked at the expertise that each one offered. Also important in our consideration was how well these courses emulated the actual GMAT exam.
You want a course that is going to challenge your thinking so that you are best prepared for the day of the test. We also took into account any score improvement guarantee. That is, after all, the reason you are taking a prep course.
The instructors also had to be capable of teaching / tutoring comprehensive best study materials and content. Without either, you're not going to get the schooling you need to successfully pass the GMAT.
FAQ
Is it worth taking a GMAT prep course?
Answer: The best GMAT prep courses can't help you if you're not willing to improve the skills that you have. It includes a formal training program with a teacher or coach which is worth your time and investment both. Even though there are quite pricey courses, they are worth it only if they are planned according to your learning style. Or else the GMAT course will be a waste of investment and your precious time.
What is the best time to start preparing for GMAT?
Answer: The preparation for taking a GMAT test without time needs proper attention and proper time. You need to start the preparation at least 6 months before your test results are due. A minimum eight-week study timeline is ideal if you're even slightly familiar with the GMAT practice exams content. However, you're the only person who could ensure how much time you need according to your learning capability and coping up with the prep course.
How much does it cost to take the GMAT?
Answer: It nearly costs $250 to take the GMAT and it includes sending score reports to up to five programs of your choice. It's really essential that you choose the perfect time and prep course for you to take the practice test on time. You wouldn't want to pay the fee more than once.
Is GMAT hard?
Answer: Well, it's very normal that GMAT is considered hard for people who never took it. However, it gets easier with proper preparation. If you just show up on the test day without preparation it will definitely seem hard. When you walk into that testing center, psychologically it will get harder for you to face the practice test. So, if you're a person with the proper preparation for the GMAT, it wouldn't be hard for you at all.