The $1,000 Future Leaders Scholarship

The Future Leaders Scholarship is a $1,000 scholarship that's open to all students who have demonstrated a track record of leadership in or out of the classroom.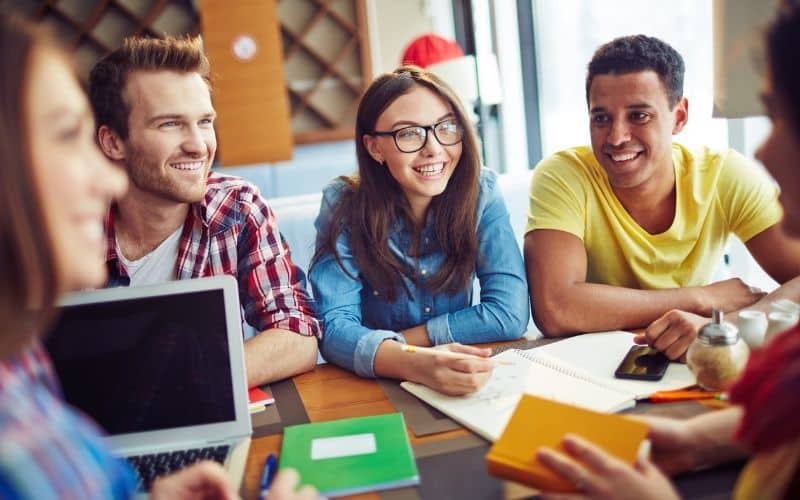 About
Fostering great leaders is integral to building the organizations and world of tomorrow. Strong leaders are a guiding light to those around them and provide their organizations with the momentum to achieve greatness, and we want that to continue happening.
To ensure that the next generation of leaders can continue focusing on impacting their communities and organizations, Scholarship Institute has created a scholarship for ambitious students eager to make a difference in the world. This scholarship is available to all students who will be attending an accredited college or university for the Spring 2022 semester.
Scholarship Institute will be offering this scholarship each year, so the leaders of tomorrow will always have financial assistance available to them.
Scholarship Details
Amount: $1,000
Application deadline: May 1, 2022
Eligibility Requirements
A track record of leadership in one's school, community, or personal life.
High school senior, undergraduate student, or graduate student.
Current U.S. citizen or permanent legal resident
How to Apply
You can apply for this scholarship on the Bold.org scholarship platform. Simply set up a free account and submit your application for the Future Leaders Scholarship, along with a short written essay (300-500 words) that answers the following prompts:
How have you demonstrated leadership in your school, community, or family?
What does great leadership mean to you?
Why is being a leader important to you?
Scholarship Frequently Asked Questions
When is the scholarship deadline?
The application will be open through May 1, 2022.
What is the scholarship prize?
The scholarship award is $1,000.
When will the winner be chosen and notified?
Prior to the announcement date, we may contact finalists with additional questions about their application. Recipients will be chosen based on the merit of their application.
How will the scholarship be paid?
We will send the $1,000 award check to the recipient in their name.
How can I contact you with questions?
If you have any questions about the scholarship, you can email nicole@scholarshipinstitute.net.
How will my application information be used?
Scholarshipinstitue.org manages this scholarship with the support of the Bold.org scholarship platform. Bold.org takes student confidentiality and privacy incredibly seriously. Please refer to the application page on Bold.org for full details.
All college students and high school students are eligible to apply, as well as anyone planning on enrolling in college within the next 2 years. All fields of study and GPAs are eligible.