What is the Difference Between Government Grants and Scholarships?
Government grants and scholarships can both be valuable sources of financial assistance for students who need help with their educations. These two sources of funding work in different ways, and it can be useful to know about the difference between them when preparing to apply for financial aid. As a general rule, college financial aid offices maintain a list of funding sources available to their students, and these list can be a great place to start when it comes to looking for money to pay for college.
Unlike loans, government grants and scholarships are both provided with the understanding that the student will not need to repay them. However, there may be a repayment clause which will kick in if a student leaves school. Students should be aware of any repayment clauses in their government grants and scholarships, and they should familiarize themselves with the refund policies at their schools, as they could be left on the hook for monies paid out which the college will not return.
Government grants come from the government. There are a number of different types of grants available. Some are aimed at specific types of people, such as minority students, while others focus on particular educational goals, such as grants available to people who want to be rural doctors. Government grants can also be need or merit based, with monies being provided to people who demonstrate financial need or who perform very well in school.
Scholarships can come from a number of different sources. Most colleges have scholarships specific to their institutions and funded by alumni and organizations which support the college. Governments may also have scholarship programs. Private scholarships are also available through a number of organizations. Students can also take advantage of local scholarship programs; charitable organizations often give out scholarships to students from their communities.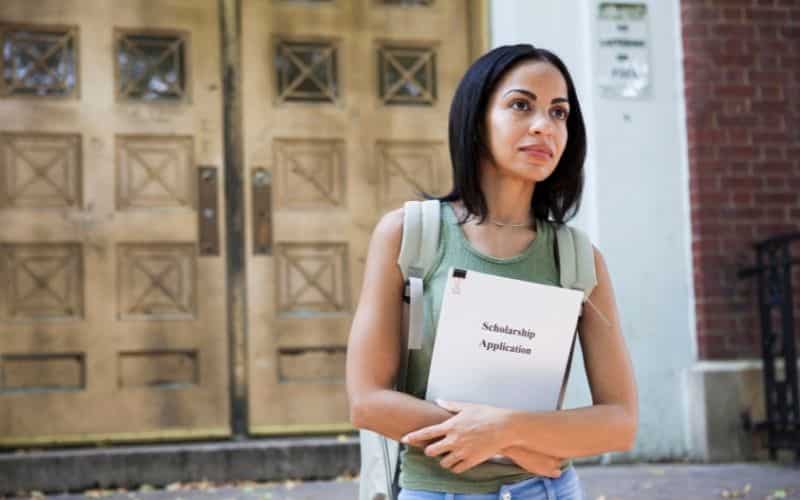 Government grants and scholarships both have an application process. Students need to provide basic demographic information, and may be asked to submit portfolios, personal statements, samples of their work, and proof of their eligibility for a particular grant or scholarship. Interviews are also sometimes required. There may also be requirements to fulfill after the funds are dispersed.
In addition to financial aid offices, another valuable resource for information about government grants and scholarships is the Internet. There are a number of websites which maintain compendiums of information about funding sources, including eligibility requirements and application instructions. Students should also be aware that college applications often include a section which allows them to check off a list of college-specific grants and scholarships they want to apply for, and financial aid applications commonly also automatically submit students into an eligibility pool for a range of grants and scholarships.