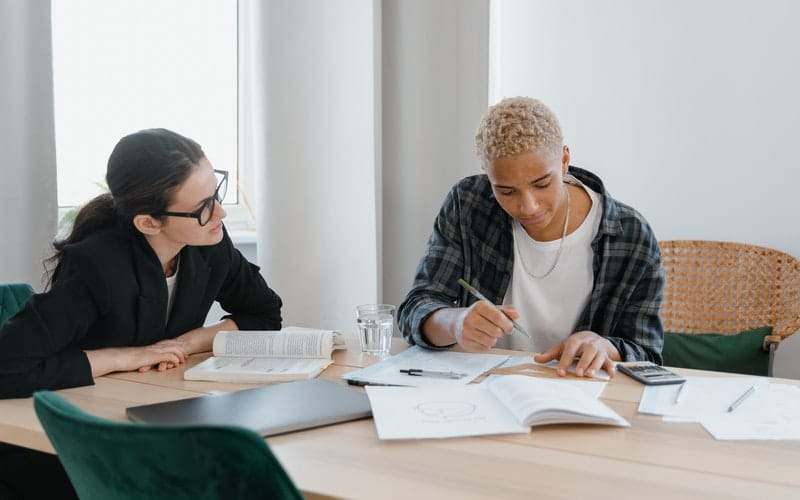 Searching and applying for scholarships can be stressful and challenging for any student seeking further education. Students looking for financial aid and who demonstrated academic achievement during their post-secondary education can face different challenges than those who went to public school counterparts.
Most colleges offer a scholarship program for enrolled students and students who received home education and are encouraging homeschoolers looking to further their education at an accredited university and be involved in a college community.
Luckily, we have the perfect guide for students enrolled and incoming freshmen to finding the best college scholarships, including merit scholarships for homeschool graduates to apply for the upcoming Fall 2022 academic year to attend their dream school.
Best Scholarships for Homeschoolers to Apply to
It can be difficult transitioning from homeschool to a college or university, especially when the costs are higher than they have been. Federal student aid and financial aid are available as scholarships to help homeschoolers achieve higher education.
Scholarship applications are open to any student in the homeschool community or who attended a private or public school. These opportunities can help homeschooling families support their students to attend their dream schools.
Open to any low-income high school or an undergraduate student studying psychology, human resources, or process technology.
Amount: $1,000
Application Deadline: December 1, 2022
Winner Announced: January 1, 2022
This scholarship aims to support any high school senior or undergraduate student who has struggled with addiction but is currently sober.
Amount: $1,000
Application Deadline: November 24, 2022
Winner Announced: December 24, 2022
Open to any high school student who plans to pursue a degree in computer science, electrical engineering, or data science.
Amount: $1,000
Application Deadline: July 4, 2022
Winner Announced: August 4, 2022
This is not an essay contest and favors high school students interested in attending a college or university who apply early, are bold and seize the day without procrastinating.
Amount: $1,000
Application Deadline: July 1, 2022
Winner Announced: June 1, 2023
Open to incoming first-year students in any field of study. The only application requirement is that students are women who intend to enter a technical or non-technical career that leverages technology to make the world a better place.
Amount: $500
Application Deadline: October 31, 2022
Winner Announced: November 30, 2022
Aims to support high school students or undergraduate students pursuing a two or 4-year degree in the culinary arts if they are first-generation college students.
Amount: $500
Application Deadline: October 1, 2022
Winner Announced: October 31, 2022
Open to any high school senior in Wisconsin or Michigan with a strong work ethic and experience volunteering, working in public service, community service, or committing to a social cause or mission that helps the public.
Amount: $1,500
Application Deadline: August 1, 2022
Winner Announced: August 30, 2022
For a Black, Indigenous, Person of Color (BIPOC) or female high school senior or undergraduate, a first-generation, low-income student interested in STEM.
Amount: $1,085
Application Deadline: July 2, 2022
Winner Announced: July 31, 2022
This is open to any low-income high school or undergraduate student who wants to pursue a career in law enforcement.
Amount: $1,021
Application Deadline: September 30, 2022
Winner Announced: October 30, 2022
Available for low-income African American students in Pennsylvania with a history of self-improvement or beating the odds.
Amount: $2,000
Application Deadline: July 17, 2022
Winner Announced: August 17, 2022
Any high school senior of Central American descent and is a first-generation student is eligible.
Amount: $500
Application Deadline: December 1, 2022
Winner Announced: January 1, 2023
Aimed at first or second-generation immigrants (including DACA recipients and international students) who are first-generation college students attending school in the United States. Submit a video on your family story.
Amount: $500
Application Deadline: August 9, 2022
Winner Announced: September 9, 2022
This is open to any high school seniors who have been vegan for over a year.
Amount: $1,000
Application Deadline: October 1, 2022
Winner Announced: November 1, 2022
This is for low-income African American high school and undergraduate students in New York, first-generation students pursuing a music, visual arts, or arts degree.
Amount: $1,000
Application Deadline: September 1, 2022
Winner Announced: September 30, 2022
Targets current seniors who have never been awarded a scholarship.
Amount: $500
Application Deadline: November 1, 2022
Winner Announced: December 1, 2022
Any passionate student pursuing a career in psychology can apply.
Amount: $1,000
Application Deadline: June 30, 2022
Winner Announced: June 30, 2023
Any student interested in attending a faith-based college or university may apply.
Amount: $1,000
Application Deadline: July 1, 2022
Winner Announced: June 1, 2023
Any student who is passionate about helping people and believes that nursing is the best way to channel this desire is eligible to apply.
Amount: $2,500
Application Deadline: September 1, 2022
Winner Announced: September 30, 2022
Open to any senior who has been in the foster care system.
Amount: $1,000
Application Deadline: November 1, 2022
Winner Announced: December 1, 2022
This scholarship is designed to aid seniors, undergraduate students, and graduate students who are a part of the LGBTQIA+ community and are studying a major related to ocean health/preservation.
Amount: $5,000
Application Deadline: September 15 2022
Winner Announced: October 15, 2022
About Homeschooler Scholarships
With homeschooling becoming more popular among families across the U.S. every year, most homeschooled students seeking a future education after graduating notice a financial need. Most college communities seek homeschool graduates due to community involvement and encourage homeschoolers to pursue further education.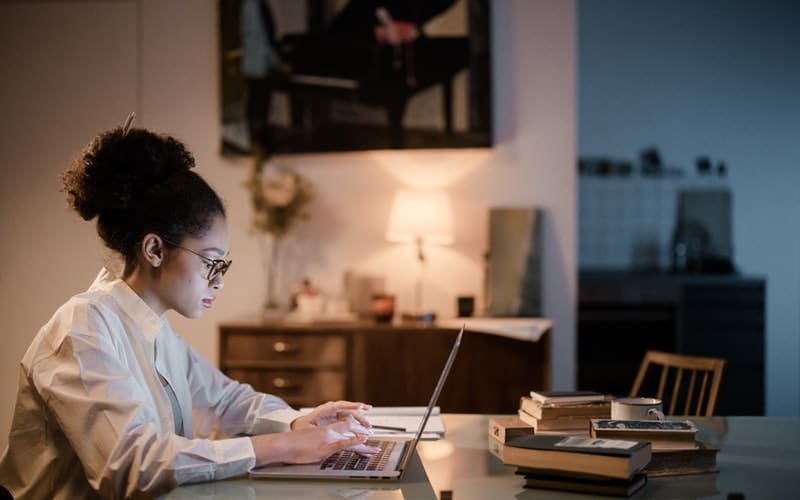 What Are Homeschooler Scholarships?
Scholarships for homeschoolers are need-based financial aid rewards given to students who have been homeschooled or never attended public school but who want to pursue a degree on campus at a college or university. Many people think that homeschool students cannot receive financial aid since they don't have a grade point average and don't have a history of participating in extracurricular activities. However, the truth is that there are many scholarships for homeschool students that don't require a minimum GPA or a long academic resume to apply or win the award.
What Qualifies as a Homeschooler Scholarship?
When applying for any scholarship, students must note how they meet the qualifications to determine if they have a high chance of winning the award. This same mindset and ideology apply to homeschooled students as well. If a scholarship requires a minimum GPA or any other documentation that home-schooled students cannot offer, then that is a scholarship that a homeschooler shouldn't apply to.
Types of Homeschooler Scholarships Available
Various scholarships list particular criteria home-schooled students must meet, such as a challenging financial situation or showcasing academic excellence. While most don't differentiate between home and public schooling, some have specific instructions only public school students can follow. Therefore, it's essential to know which type of scholarship you're applying for so you know which ones you have a higher chance of winning.
Here are six types of scholarships that might interest homeschooled students.
Athletic Scholarships
An athletic scholarship is a scholarship opportunity awarded to a student-athlete from the college athletic department. These are typically university-specific scholarships awarded based on the student's athletic abilities and how they can contribute to a team. A coach decides who receives scholarships and how much they are awarded.
Merit-Based Scholarships
Merit-based or academic scholarships are scholarships awarded to those who show exceptional academic achievement. They are based on the student's level of success and do not consider financial status. Test scores and GPA are the most common ways to assess merit, but merit-based scholarships are not always limited to grades.
Location-Based Scholarships
Local scholarships are a great way to help pay for school. Scholarship providers like to see people from their community succeed, so they often offer local scholarships only to residents of a particular geographic region. These scholarships for a homeschool student can be measured through community service or community outreach, even though a Christian service is like a missions program.
Demographic Scholarships
Demographic scholarships target underrepresented minorities, such as African Americans, women, LGBTQ+ members, and immigrants. First-generation college students can also qualify for a demographic scholarship.
Need-Based Scholarships
Need-based or financial scholarships are a form of aid to enable students who require financial assistance to attend college or graduate school. Financial scholarships are independent of merit scholarships. Students may sometimes qualify for merit-based and need-based scholarships depending on the program or university.
Miscellaneous Scholarships
Do you have a favorite hobby or interest unrelated to your field of study or career choice? There is more than likely a scholarship out there for you! There are countless scholarships for vegetarians, musicians, and even chefs that a homeschooled student could apply for if it applies to them.
How to Find Homeschooler Scholarships to Apply For
There are plenty of ways to find additional scholarships for homeschoolers. You can conduct a quick Google search on fellowships or grants or check out reputable scholarship platforms such as Bold.org.
It's essential to conduct additional research to ensure any website or scholarship you discover is legit and accepted by the school or university you want to attend or are currently attending. You could also contact your school's financial aid office to see if they offer any relevant internal scholarships.
Tips For Winning Homeschooler Scholarships
Each year, educational institutions offer various scholarships for homeschoolers and other students who face the same challenges regarding financial aid. These fellowships, scholarships, and federal grants are the best opportunities for students to receive a high-quality professional education without debt. Brushing up on some best practices can enhance your chance of securing top homeschooler scholarships.
Apply to as many scholarships as possible
As long as you meet the eligibility criteria, scholarship opportunities are vast for homeschoolers. There are a variety of scholarships, such as an essay contests, grants, loans, government-funded scholarships, etc. The more applications you submit, the higher your odds of success.
Practice and improve your skills in writing scholarship essays
Many scholarships require personal essays for an applicant to be considered. Scholarship selection committees use these writing samples to get to know you better and discover what makes you unique. Knowing how to impress the judges with these skills can make you stand out and potentially win the award.
Ensure you have proper documentation
To avoid missing out on an opportunity, make a checklist of the required documents for each scholarship program you wish to apply to. This list can include:
Test scores (either from standardized tests or from academic tests during the school year)
Homeschool transcript
Letters of recommendation
Homeschool high school diploma (or proof of home education)
Language certifications
Financial need (some scholarships have specific income eligibility guidelines)
Any college credit amassed through a program while attending post-secondary education.
Try your best
Hard work pays off, and you need to be willing to go the extra mile to reach your goals. There are countless other applicants with similar skills and accomplishments as you, so you need to be able to prove what makes you stand out and what makes you worthy of being declared the winner.
Frequently Asked Questions About Homeschooler Scholarships
Here are some frequently asked questions about scholarships that homeschooled students tend to be curious about.
Are Homeschooler Scholarships Legit?
Yes, scholarships for homeschooled children are legit. While some scholarships are specific to public school students, there are plenty of options for internal and external scholarships that home-educated students can apply to. However, be aware of scholarship scams when applying to homeschooler scholarships found via an online search.
How Can I Improve My Chances of Winning Homeschooler Scholarships?
As mentioned previously, the best way to improve your chances of winning homeschooler scholarships is to be prepared and confident. Take time to research the scholarship to ensure it's valid and that you match all of the qualifications the scholarship sets out, like documentation such as a homeschool transcript. Focus on the essay and any other tasks you must complete. Lastly, be confident and don't allow potential rejection to get to you.
How Many Homeschooler Scholarships Can You Get?
Home-schooled children can receive multiple scholarships as there is no limit to how many scholarships a student can be awarded. Getting a "full-ride" (which means your entire tuition is paid off in scholarships or by the university) is possible for homeschooled students.
Are Homeschooler Scholarships Taxable Income?
Scholarships are not taxable income, even for homeschooled students who received a home-based education. According to the Internal Revenue Service (IRS), scholarships are not taxable if they are only used for college-related expenses, such as tuition, fees, books, or other supplies. Scholarships become taxable if you use them for non-educational payments.
What's the Best Way to Apply For Homeschooler Scholarships?
The best way to apply for homeschooler scholarships is by finding relevant opportunities online or contacting your college guidance office. Remember, patience and perseverance can go a long way, and we wish you the best of luck in your academic career outside of a home education.