20 Best Graduate School Scholarships to Apply to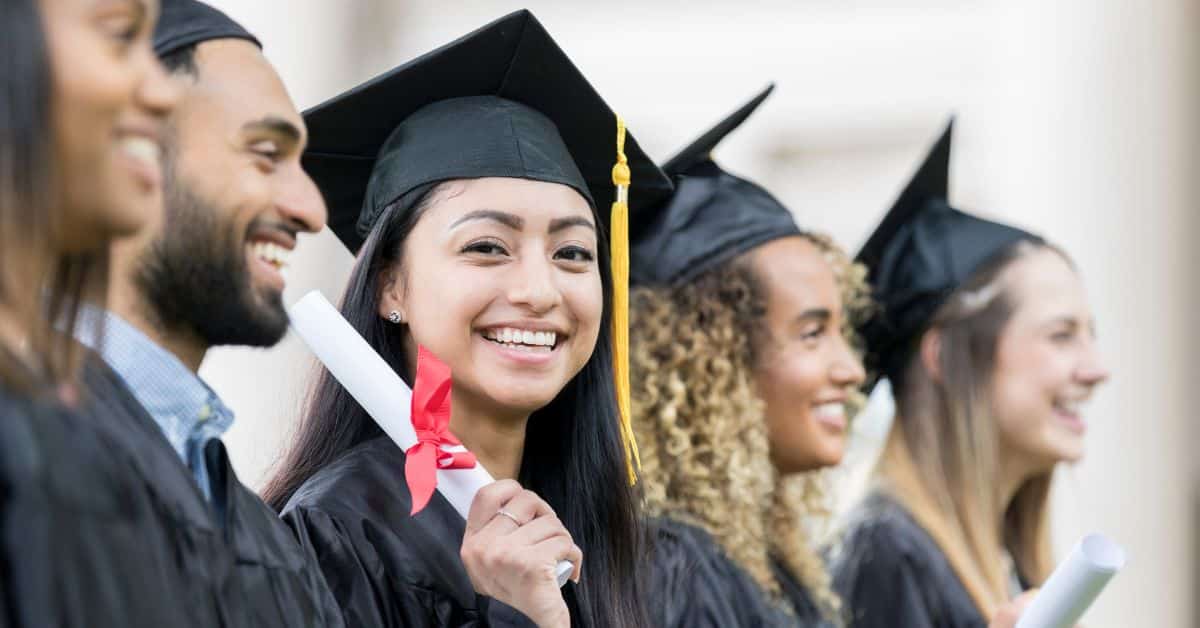 For many college students, the idea of attending graduate school or graduate programs and pursuing a graduate degree is always in their minds. It is a great way to further their education and demonstrate academic excellence while receiving a college education at the next level.
However, for some undergraduate, graduate school, and doctoral students enrolled in graduate programs or pursuing postgraduate degrees, financial strain can put more stress on their shoulders. In contrast, they follow a further college education.
Some unique costs are associated with pursuing and completing postgraduate studies. Graduate students interested in pursuing another degree will have to cover application costs, expenses related to preparing for interviews, and other enrollment costs. Good thing there are scholarships for people seeking a graduate degree!
Lucky for you, we have gathered a list of 20 graduate scholarships open to graduate students enrolled in a program or to all levels of education, including postgraduate students. So if you are making a plan to cover tuition or need a little extra to cover books, keep reading!
The Best Scholarships for Graduate School Students
For graduate students wanting to pursue a graduate degree, there are plenty of scholarship opportunities that can help them achieve higher education without having to worry about lower finances or being able to afford it.
Below are 20 scholarship opportunities for graduate students pursuing a graduate degree without worrying about student loan debt.
This scholarship aims to support veterans and/or children of veterans by giving four $500 financial awards ($2000 total) to four applicants.
Amount: $2000
Application Deadline: October 1, 2022
Winner Announced: October 31, 2022
This memorial scholarship was created to honor the life of Bryent Smothermon and help other undergraduate and graduate students dealing with PTSD.
Amount: $1,000
Application Deadline: May 14, 2023
Winner Announced: June 14, 2023
The Ben Brock Memorial Scholarship seeks to provide financial support to active military veterans or the family members of active military or veterans.
Amount: $5,000
Application Deadline: March 1, 2023
Winner Announced: April 1, 2023
Sponsored by Ensō Superfoods, the Superfood Lover Scholarship is a $500 financial award given to someone who recognizes how important superfoods are in helping you maintain a healthy mind and body.
Amount: $500
Application Deadline: September 1, 2022
Winner Announced: October 1, 2022
This $1,500 memorial scholarship will be divided among three Filipino Americans pursuing a STEM postgraduate degree to support Filipino Americans.
Amount: $1,500
Application Deadline: December 1, 2022
Winner Announced: December 31, 2022
This $1000 scholarship was created to help students of any educational level finish degrees in biology or other health sciences, no matter their financial status.
Amount: $1,000
Application Deadline: June 30, 2022
Winner Announced: June 30, 2023
This scholarship, funded by Bold.org, seeks to provide $1,000 to a student of any educational level who is passionate about studying psychology.
Amount: $1,000
Application Deadline: June 30, 2022
Winner Announced: June 30, 2022
In memory of Betsy V Brown and her work as an animal advocate, this scholarship seeks to award $500 to 5 students ($2,500) who are BIPOC veterinary students in graduate school.
Amount: $2,500 ($500 to 5 students)
Application Deadline: September 7, 2022
Winner Announced: October 7, 2022
This $5,000 scholarship is open to High school seniors, undergraduate students, and graduate students who are part of the LGBTQ+ community and are studying a major related to ocean health/preservation.
Amount: $5,000
Application Deadline: September 15, 2022
Winner Announced: October 15, 2022
The Cindy J. Visser Memorial Nursing Scholarship aims to give $2,500 to a high school, undergraduate, or graduate student who is passionate about helping people and believes that nursing is the best way to channel this desire.
Amount: $2,500
Application Deadline: September 1, 2022
Winner Announced: September 30, 2022
To support single moms, children of single moms, or someone impacted by a single mother, the Supermom Scholarship seeks to award $2,000 to one of these undergraduate or graduate students.
Amount: $2,000
Application Deadline: August 31, 2022
Winner Announced: September 30, 2022
To honor the memory and work of Mary Schonfield, this scholarship was created and seeks to support women adult learners who are currently accepted to a Physician Assistant program.
Amount: $3,500
Application Deadline: August 17, 2022
Winner Announced: September 17, 2022
This scholarship seeks to support students with food allergies or food sensitivities in their undergraduate or postgraduate studies.
Amount: $500
Application Deadline: September 1, 2022
Winner Announced: September 30, 2022
This $1,015 scholarship, sponsored by Bold.org, was created to celebrate the summer as a time for students to rest, relax, and get a jumpstart on paying for college.
Amount: $1,015
Application Deadline: July 1, 2022
Winner Announced: July 22, 2022
To honor Grant Woolard's love of music and intellectual curiosity, this scholarship aims to support one student studying music or foreign languages.
Amount: $1,300
Application Deadline: August 1, 2022
Winner Announced: August 31, 2022
To alleviate the debt of students going to dental school, the Precious K. Hollins Dental School Scholarship aims to provide two students pursuing dentistry $500 to help cover costs associated with the school.
Amount: $500
Application Deadline: July 15, 2022
Winner Announced: August 15, 2022
This memorial scholarship aims to support students who have lost a sibling to suicide. The scholarship will be awarded to two students who will get $2,665 each.
Amount: $2,665
Application Deadline: August 1, 2022
Winner Announced: August 31, 2022
The Bold Science Matters Scholarship, sponsored by Bold.org, aims to award $500 to a student who is interested in science and fascinated by scientific discoveries. This scholarship has a relatively low word count and is open to all students.
Amount: $500
Application Deadline: September 14, 2022
Winner Announced: October 14, 2022
Cat Zingano has suffered very personal losses from close family members. To honor her struggle with these losses, the Cat Zingano Overcoming Loss Scholarship will award $10,200 to another student who has dealt with the loss of a family member.
Amount: $10,200
Application Deadline: March 17, 2023
Winner Announced: April 12, 2023
The Vicki Sartin's Purpose in Nursing Scholarship was created to provide financial aid to nursing students who are single mothers by awarding two students $1,000 each to cover school costs. This scholarship is open to undergraduate or graduate nursing students who are single mothers to apply.
Amount: $1,000
Application Deadline: August 1, 2022
Winner Announced: September 1, 2022
About graduate school Scholarship
For many college students, the financial strain can add more stress to their already stressful lives, juggling jobs, school, and family. For graduate students, it can be equally if not more stressful, having the expense of an undergraduate degree. Now there is the added expense of graduate school.
Many scholarship opportunities can help graduate students work toward a graduate degree. Graduate scholarships support higher education students, so they don't need to stress about student loan debt while pursuing a master's degree. These scholarships can help with tuition costs and reimbursement but also can help with federal student loans for college students.
What are Scholarships for Graduate Students?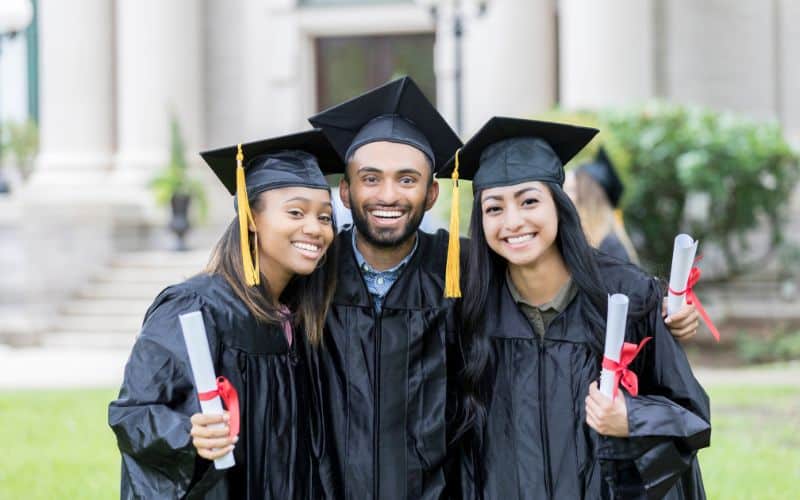 Graduate school scholarships are financial awards only open to college students who are either already enrolled or are set to be enrolled in grad school in the coming school year. Some scholarships are available to students of all education levels that postgraduate students can also apply to.
What Qualifies as a Graduate School Scholarship?
If a scholarship requirement is for graduate students, then undergraduates and high school students cannot qualify for them.
For a student to qualify for scholarships for graduate students, only postgraduate students enrolled in grad school can apply. Grad school scholarships are a type of financial aid or federal student aid that helps students achieve a graduate degree through grad school.
Types of Graduate School Scholarships Available
Scholarships for graduate students interested in attending grad school and working toward a graduate degree come in wide varieties. There are different graduate programs for grad students besides grad school, such as scholarship opportunities, a scholarship program, doctoral programs, advanced degree programs, a graduate level program, fellowships, and grants.
Graduate programs are pretty different from undergraduate programs, and there are different types of degrees you can earn depending on the school, department, or program you get accepted into. All these programs have in common that they are all expensive to be a part of.
Earning scholarships is a great way to offset the cost of tuition and other expenses, but there are a couple more types of scholarships that are exclusive to graduate students, which should help your chances.
Fellowships and Grants
Fellowships and grants are two types of awarded financial aid usually only available to graduate students, but grants can also be given to funding student research.
Grants are financial awards based on the estimated need of the student. These can be federal, state, or even privately funded awards. Fellowships are monetary awards based on the future potential of the student. These are given to support research and career opportunities.
Academic merit-based
These scholarships are based solely on your proven academic ability. These can be decided on the applicant's grade-point average (GPA), standardized test scores (MCAT, LSAT, etc.), or other academic scores.
Colleges may have academic merit-based scholarships for students who are part of their incoming class, so they'll receive these scores when you apply. But, other organizations have academic scholarships, so you will have to submit these scores too.
If you accept recurring award money from an academic scholarship from a college, you are enrolled in or intend to enroll in. You may have to meet a minimum GPA requirement each year to keep getting the money each year or semester.
Athletic
Athletic scholarships are based on a student's athletic ability, usually within a given sport. Often, coaches from interested schools will scout out students performing well during their sport's season and decide whether or not to make an offer.
These tend to be pretty rare once you start looking at scholarships open to graduate students. The NCAA does have a postgraduate scholarship program. They are still worth looking into.
Identity-based
Scholarships with the qualification partially based on the applicant's identity are open only to people within those groups. These scholarships exist from trying to help students from disadvantaged backgrounds and marginalized communities by giving awards to students who share the same characteristics as someone who has passed in their honor.
Department or Concentration-based
These scholarships are financial awards only available to students a specific department has accepted in their graduate school. These scholarships can be as broad as any STEM department or transparent and only open to those studying in neurology departments.
How to Find Graduate School Scholarships to Apply for?
Looking for scholarships can be complex and lengthy, especially if you don't know where to look. But, many resources are available to help students look for scholarships.
The internet is the best place to start if you need help looking for scholarships. Many websites are dedicated to collecting and showcasing scholarships to students in need. These websites are helpful because you can filter out scholarships you know you won't qualify for. You can also bookmark scholarships you don't qualify for now but maybe suitable applicants in coming semesters.
Your advisor, another department, or degree program students are great resources for finding scholarships. These people are likely familiar with scholarships that your school sponsors or may not be super popular, making your chances of winning better. Consulting with your advisor is always a good idea as their job is to help you succeed. If they can't help you with applications or places to look for scholarships, they can refer you to another administrator or school resource for help.
Another good place to look for scholarships is local businesses or organizations to see if they sponsor scholarships for college students. This is an excellent idea if you live in a city where the college has a significant presence, even off-campus.
Tips for Winning graduate school Scholarships
So now you know where to look for scholarships, but how do you make sure you get chosen? Well, there is no way to guarantee that you'll win all the scholarships you apply for, but you can increase your chances.
For scholarships that require an essay, make sure that your essay answers all parts of the prompt. Look for any ramblings or extra information that doesn't pertain to the subject of the fast. Also, make sure that your writing is clear and engaging. Having an essay that is boring and hard to read is an easy way to lose the sponsor's attention when they try to read your response.
If you are writing about the research you've done, highlighting the exciting parts of your results or further applications of your findings could be helpful.
Another way to increase your chances of winning is to go for scholarships with smaller award amounts. Many students go for the significant ticket dollar amounts to " win big " and get the most money possible. But, many students will apply for these same scholarships for this reason. Making the pool of students you're competing against more minors gives you a better chance of winning.
The more you keep winning, many of these smaller award amounts will build up to a more significant amount, so don't be afraid to go after smaller fish.
Another way to decrease the number of students you are competing with is to apply for scholarships only open to a particular type of applicant. Think about how many students can apply to a scholarship available to any undergraduate art student versus a scholarship only open to undergraduate art students who make realistic, digital art.
Frequently Asked Questions About graduate school Scholarships
Got this far and still have some questions? Maybe we have the answer you're looking for below.
Are graduate school scholarships legit?
Yes, scholarships for graduate students are legit. There are scams out there, so it is essential to be careful when applying for scholarships, especially if you are doing so online.
An excellent way to avoid these scams is to use reputable sites that you or other students are familiar with. Also, be mindful of the information that you submit when you apply. Scholarships will not require your social security number, credit or debit card number, or bank information. If you are asked to submit any of this information, that scholarship is likely a scam.
How can I improve my chances of winning graduate school scholarships?
You can do several things to improve your chances of winning college student scholarships.
Go for scholarships with smaller dollar amounts
Apply for scholarships that are looking for a specific type of applicant
Fully answer the prompt when an essay is required
Check the format requirements for written responses
Make sure you meet all the eligibility requirements
Make yourself stand out in your response
Apply earlier than the deadline
Look for awards that give awards to multiple winners
How many grad school scholarships can you get?
There is no limit to the number of scholarships you can get as a graduate student attending grad school, so you don't have to limit yourself when applying.
Depending on the requirements for the scholarships you apply for, you may run into a situation where you have to turn down awards. For example, apply for multiple scholarships from colleges that are only open to students who intend to attend those colleges. You will have to turn down the awards from the colleges you don't attend. Graduate students enrolled in grad school can accept any number of graduate school scholarships to pursue that graduate degree.
Are grad school scholarships taxable income?
Generally, no, grad school scholarships are not considered taxable income. However, this is only true if you are enrolled at an eligible college, in a program, and are using the funds for school-related expenses. These expenses include but are not limited to tuition, textbooks, parking fees, and lab fees.
If it is found out that you have used scholarship funds for expenses unrelated to your degree or college expenses, then these funds may be considered taxable income. Check the description and other fine print of the scholarships you apply for to see if there is a requirement for how the awarded funds are used.
What's the best way to apply for grad school scholarships?
Applying online is likely one of the easiest ways to apply for scholarships. You can find and filter the scholarships you apply for as well as keep track of these scholarships after you use them. Other students applying simultaneously can also share links to scholarships they think you would have a good chance of winning.
Another strategy that gives you the best chances when applying is to put more effort into a handful of scholarships that you feel confident about using rather than applying to a lot of scholarships that you only put minimal effort into. This is especially true for longer extended responses. If you feel like you have a story that could set you apart from other applicants, you may find it beneficial to spend more time on that application versus other shorter ones that aren't specific to your experiences.